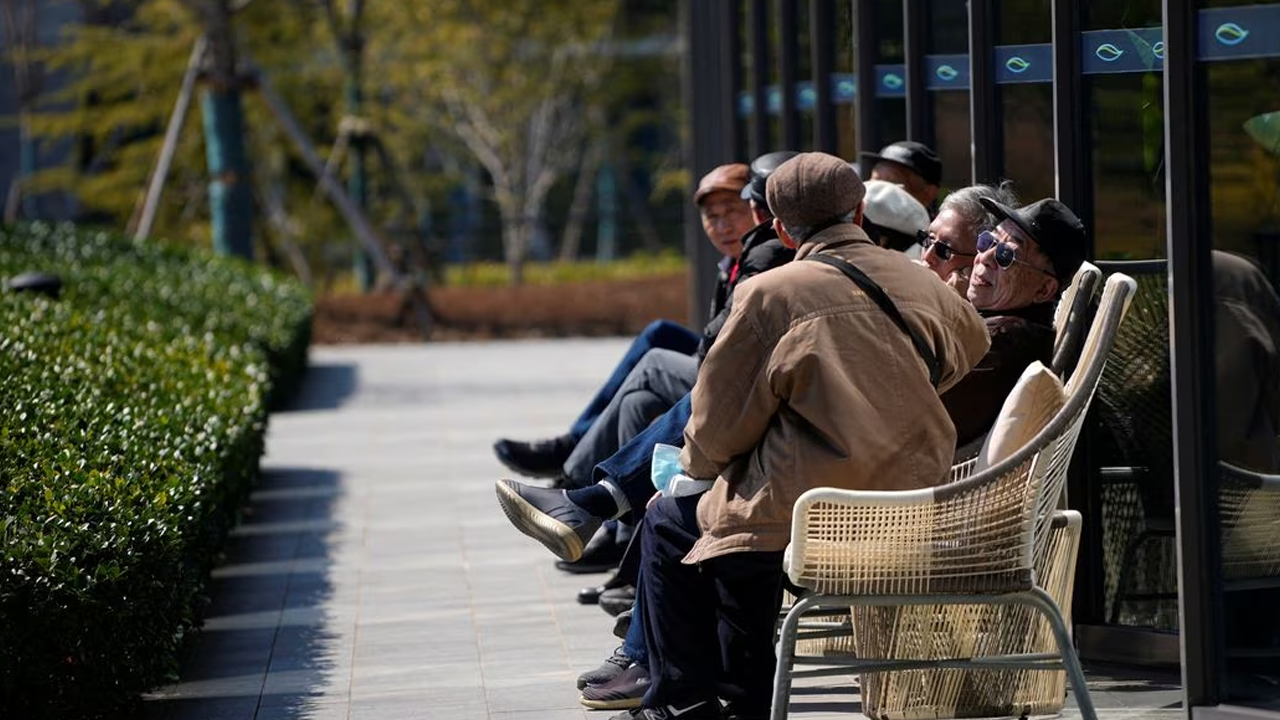 [Source: Reuters]
Investors are betting big on a major attitude shift among elderly Chinese – that they will warm up to retirement homes as the world's most populous country ages and smaller families struggle to support parents and grandparents.
Who takes care of the elderly in China, where pensions are tiny, is one of the major headaches policymakers face as they deal with the first demographic downturn since Mao Zedong's Cultural Revolution.
Costly nursing homes are out of reach for most elderly and are generally frowned upon, with many judging the use of such facilities as a sign children are not fulfilling their duties.
Article continues after advertisement
But the hope of companies investing in the sector in China is that those attitudes will change soon, and fast – at least among the small percentage of elderly who got rich before they got old.
China's 1980 to 2015 one-child policy means smaller families are expected to support the old folk, some of whom would have no choice but to seek professional elderly care, investors say.
"You have one child with two parents and four grandparents. To take care of so many people becomes more challenging," said Louis Lim, chief executive of Singapore-based Keppel Land (KPLM.SI), which is building a 400-bed retirement property in Nanjing that is due to open this year.
Lim says "stigma" around retirement homes in China is quickly disappearing.
The National Development and Reform Commission – the top state planner – and the Ministry of Human Resources and Social Security did not immediately respond to requests for comment.
Total investment in China's senior living market – including housing, caring and equipment – by both public and private entities was about $1 trillion last year, up from $200 billion a decade ago, said Irwin Liu, head of advisory for East China at Colliers. That figure may triple to $3 trillion by 2035, he said.
"Many investors and institutions believe that the true time of the China senior housing market will boom around 2025-2028, so they are accelerating investments in this space," Liu said.
The government said last year it would spend 35 billion yuan ($5.1 billion) to build retirement facilities, as part of a plan to improve elderly care.
President Xi Jinping has called for the development of elderly-care services and the pension system, the Xinhua state news agency said this week.
'MINDSETS EVOLVING'
About 90% of elderly Chinese are cared for at home while about 7% rely on community-level assistance in day-care and other facilities, and only 3% live in retirement homes – a make-up that the government and the industry refer to as "9073".
About 4% of people aged 65 and over in Britain live in retirement homes, according to information service Lottie.
China's National Health Commission projects the number of people aged 60 and over will grow to 400 million in 2035, from 280 million now. Even if the "9073" shares do not change, there will be a need for 40 million beds in community facilities and nursing homes, up from 8 million now, analysts say.
Ding Hui, China managing director at Australian real estate firm Lendlease (LLC.AX), expects demand for retirement homes to rise sharply in the next five to 10 years.
"Many people's mindsets are also evolving," Ding said. "More and more are willing to choose a more independent, quality and active retirement life.
Seventy-year-old Yu and his wife moved to Ardor Gardens, a 1.7 billion yuan, 85,000 square metre development by Lendlease that opened 17 months ago on the outskirts of Shanghai, where their daughter works in marketing.
The former head of an import-export company dismissed the prejudices around his decision.
"It was my long-held view that we should live in a retirement community. My daughter was very happy we found this place," said Yu, giving only his last name for privacy reasons.
"This kind of community is needed in China because the elderly population is changing, and the lifestyle of the elderly is also changing, so we need more options."
'GROWING AFFLUENCE'
Ardor Gardens has a 15-year membership fee of 990,000 yuan ($143,000) for a one-bedroom unit, coupled with a 4,600 yuan ($650) monthly payment covering management and healthcare fees. The 150-or-so residents have a range of activities including oil painting, ping pong and swimming.
Monthly rental prices at Keppel's Nanjing project will be about $3,000.
"It's not a cheap product but with the growing affluence in Asia we do see a large number of seniors who would find the product affordable," Keppel's Lim said.
Government-run nursing homes with basic facilities in Shanghai and Beijing are much cheaper, at about 2,000 yuan ($290) a month. But the average pension there is just over 3,000 yuan a month, so they also remain unaffordable for many.
Both Keppel and Lendlease want to expand in China's prosperous so-called tier 1 and 2 cities. Lendlease is planning 5,000 retirement units in the next five years.
Japan's Panasonic recently opened a retirement complex in Jiangsu province with 1,170 units, its first in China.
Investment is not without risk, with executives citing a shortage of skilled staff.
"We need to be looking at how we solve the supply issue, both in terms of sourcing for labour and also training the labour to make sure we are able to provide the services we are promising," said Lim.
And, the investment relies heavily on attitudes changing.
Shanghai resident Ren Jihai, 75, dismissed the idea of a retirement home out of hand.
"My daughter absolutely wants to see us every day," Ren said. "Family affection is very important."