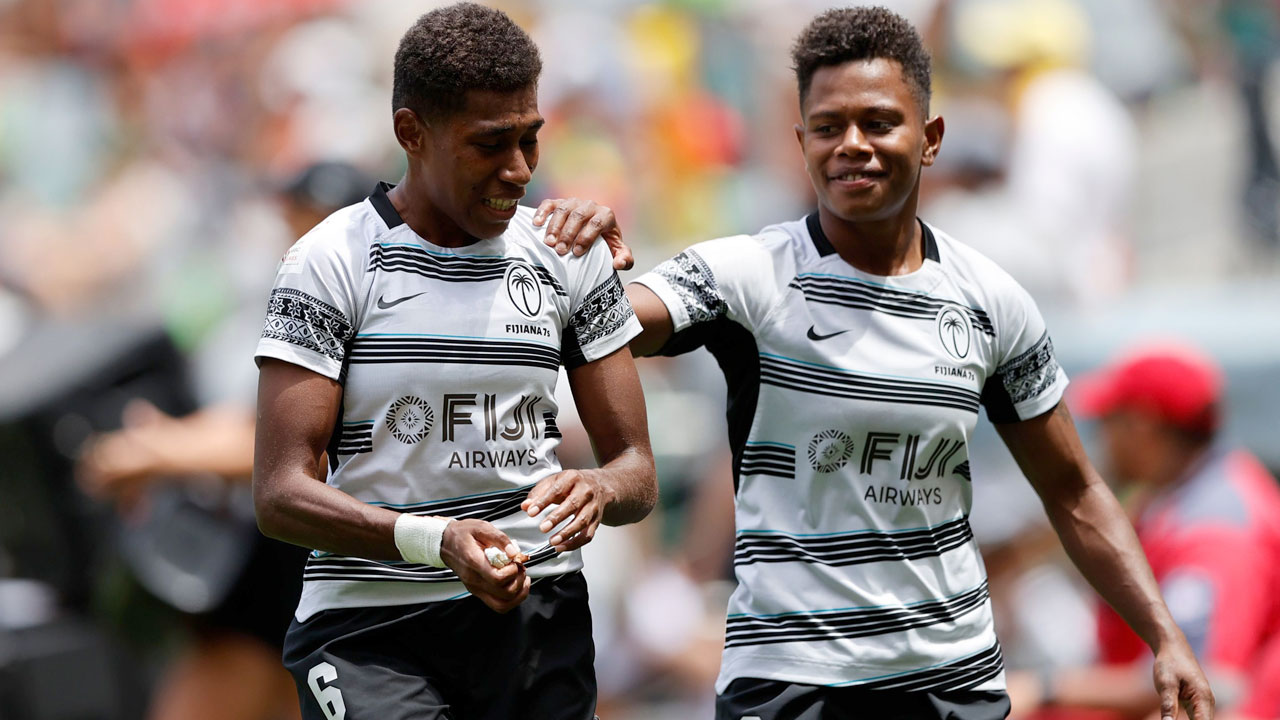 Reapi Ulunisau (left) and Ilisapeci Delaiwau. [Source: World Rugby]
Fijiana survived a second-half romp by Colombia to register its first win in the Vancouver 7s tournament.
The national women's side won 42-24 to keep its quarter-final hope alive.
Fijiana scored four tries in the first half with Ana Maria Naimasi who scored a double, Reapi Uluinasau and Ilisapeci Delaiwau.
Article continues after advertisement
The Saiasi Fuli-coached side led 28-7 at the break.
Colombia came out firing in the second half, exposing weaknesses in Fijiana's defence to score three tries bringing the scoreline to 19-28.
However, Fijiana managed to string a few passes together and found Vani Buleki running away untouched to further their lead.
They sealed the win in the dying minute following a Meredani Qoro try.
Fijiana faces New Zealand in the last pool match tomorrow at 7.06am.