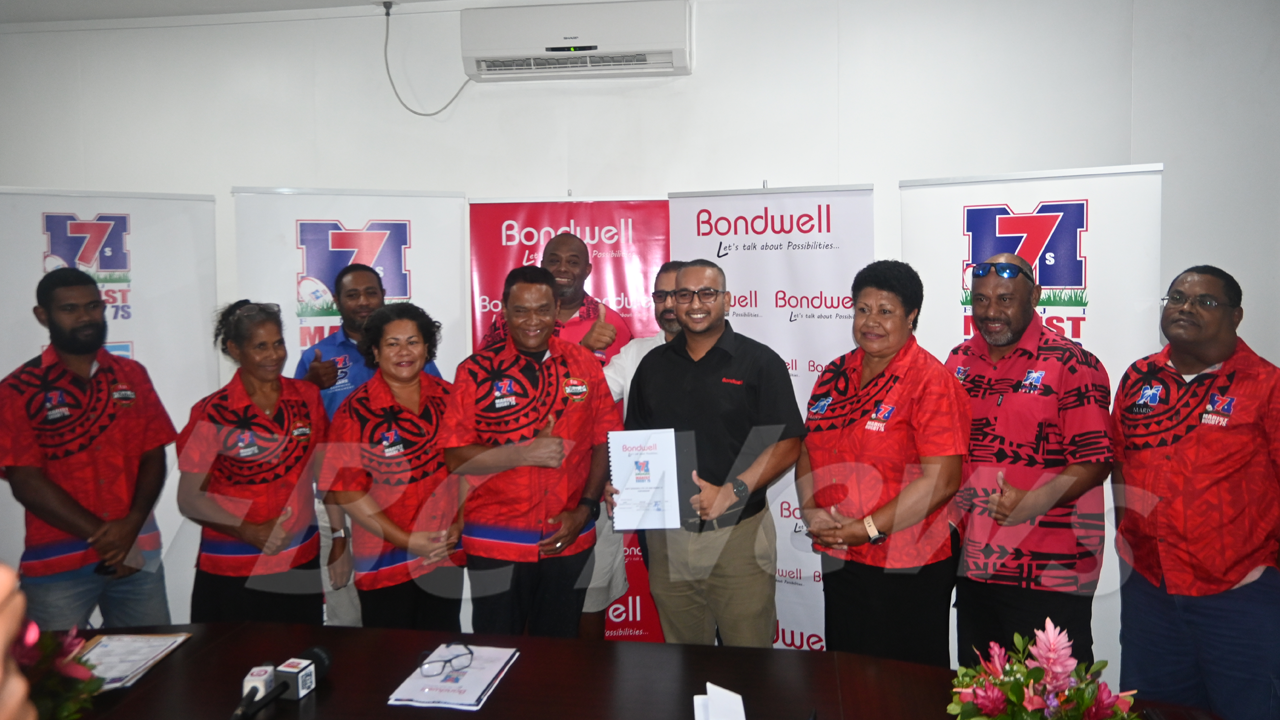 Marist rugby signed onto its third year with Bondwell announcing its upgrade partnership signing $30,000.
The national side will form a team at the 47th Fiji Bitter Marist 7s tournament this year.
They will be a part of 78 teams named to participate in this year's competition.
With the tournament to kickstart in two weeks' time, 70% of the teams are grassroots teams and will be playing for the first time in the Marist tournament this year.
Article continues after advertisement
With the 78 teams only 1 spot is available for the women's division.
Marist Rugby club president Lawrence Tikaram says the Marist 7s is an area of opportunity for growth and preparing for the bigger journey.
"Initially we said we were going to downsize and streamline the tournament, unfortunately, no, the demand has been so much that one month before the tournament we sold out our spots."
Meanwhile yesterday Marist rugby signed an upgraded partnership with Bondwell for $30,000.
The winners of this year's Fiji Bitter Marist 7s will divide prize money of $52,000 which is the biggest prize money ever to be announced.
The teams will participate in the 3-day tournament which is scheduled from the 16th to the 18th of March, 2023 at the HFC Bank Stadium in Suva.