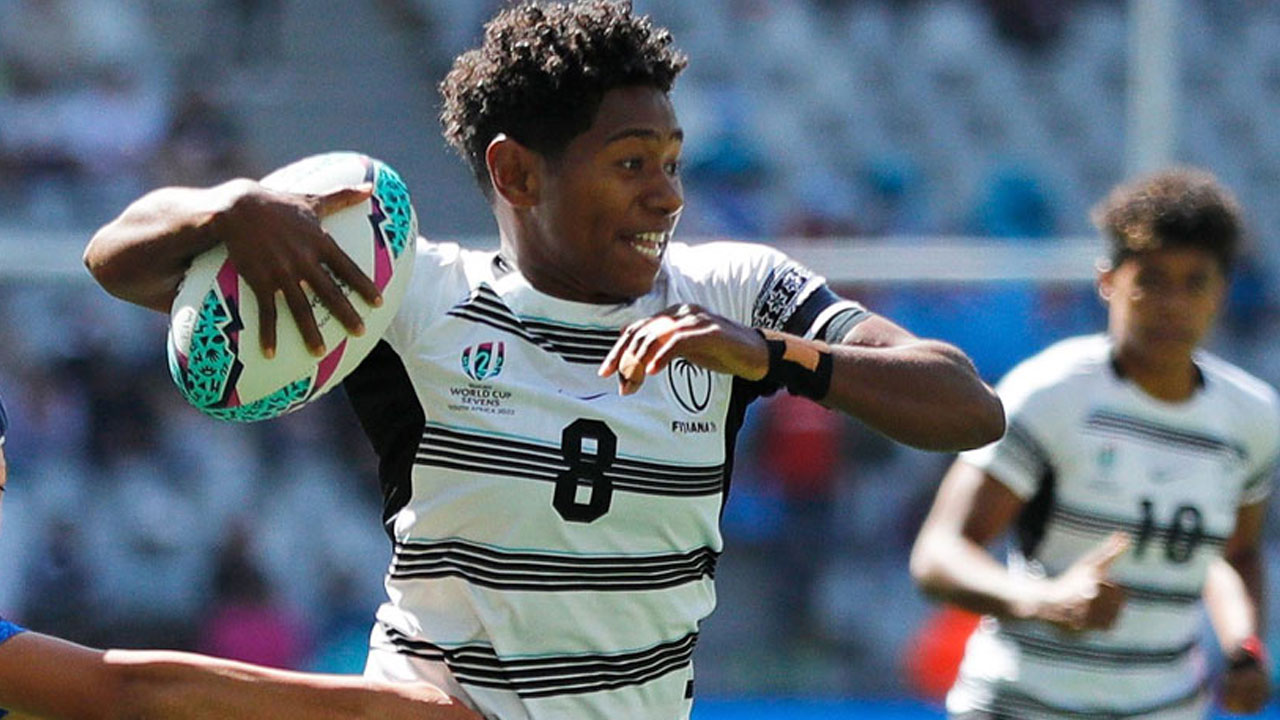 Ana Maria Naimasi.
Fijiana managed to save itself with a 17-14 win over USA in their second pool match in the Sydney 7s.
The side was leading 12-7 at half-time after the USA continuously tested their defense.
Ana Maria Naimasi broke through the US defense to stamp Fiji first try before Vani Buleki dotted three minutes later following some brilliant offloads.
Article continues after advertisement
USA's Kristi Kirshe scored the first try for her team just before half-time.
Buleki went for her second after Fiji continued to put the opposition under pressure before USA responded with a try from Nicole Heavirland.
Fijiana faces Canada today at 1.06pm.
Meanwhile, despite playing with six men, the Fiji 7s side managed to beat neighbors Tonga 52-7 in their first group match.
Hooker Jerry Matana copped a red card for a high tackle close to halftime.
This means Matana will miss their next match against Japan today.
Fiji contained the early pressure from the friendly islanders before they ran in eight tries.
Filipo Bukayaro, Manueli Maisamoa and Vuiviawa Naduvalo scored a double each.
Fiji takes on Japan at 11:28am today in its second match and France at 5:33pm.