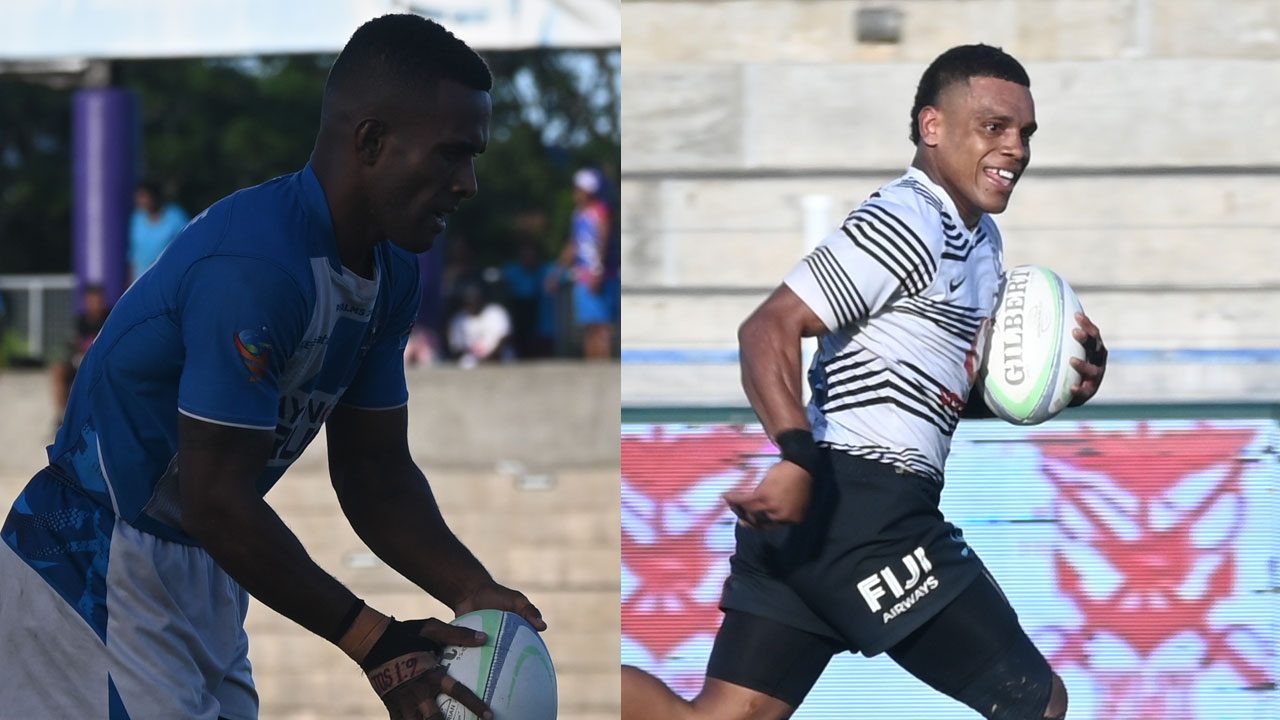 Terio Tamani [left] and Napolioni Bolaca
Police 7s duo Suliano Volivoli and Terio Tamani are back in the Fiji 7s squad and will travel to Hong Kong and Singapore.
The pair have been included by coach Ben Gollings along with Joseva Talacolo who also return after missing the past four legs due to injury.
Tamani and Volivoli were instrumental in the Police win last week at the Marist 7s.
Article continues after advertisement
Napolioni Bolaca also gets the much-needed call together with Vuiviawa Naduvalo who was not considered for the Los Angeles and Vancouver 7s earlier this month.
Gollings says Bolaca has been cleared by the doctor to play in the last four remaining tournaments.
Sevuloni Mocenacagi is expected to provide depth in the forwards with Josese Batirerega and Ponipate Loganimasi featuring for the first time in Hong Kong.
Missing out are Josua Vukurinabili and Jerry Tuwai due to sickness.
The Fiji Airways Fijian 7s team is pooled with Argentina, Samoa and Canada.
They play Samoa at 7.28pm next Friday, then meet Canada at 3.52 on Saturday before facing Argentina at 8.27pm.