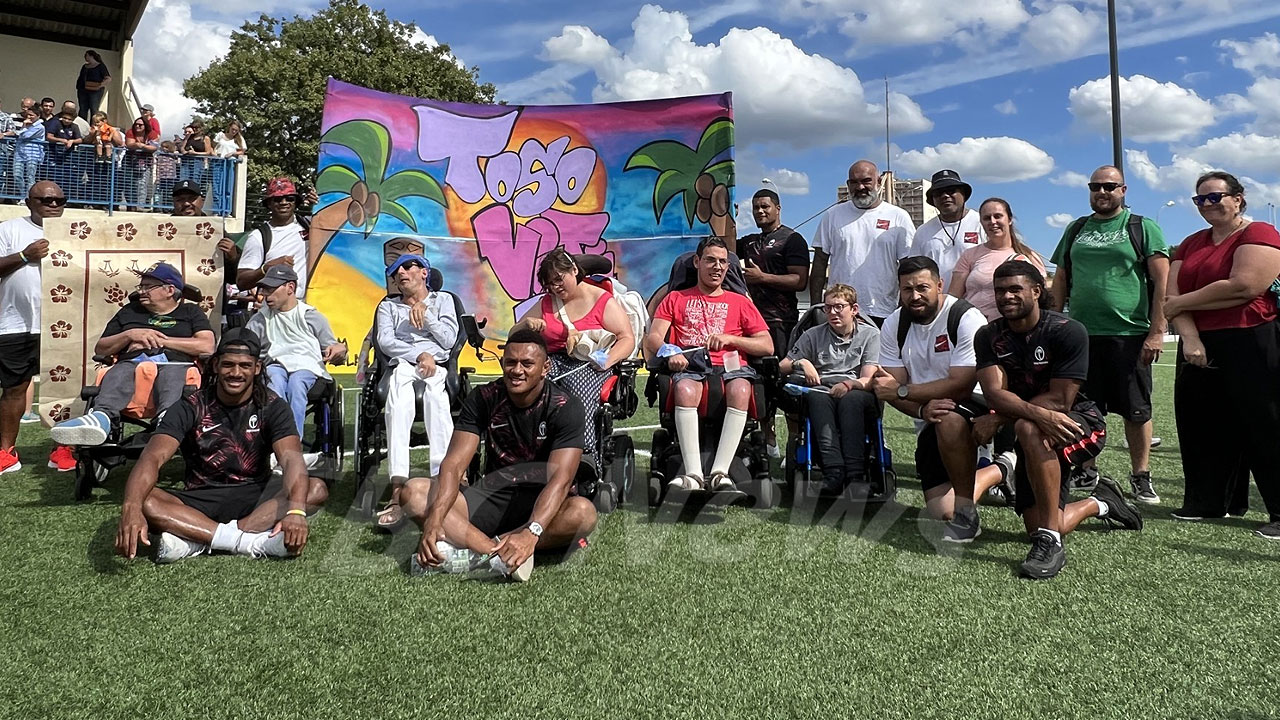 Some of the Fiji Water Flying Fijians players and coaching staff were presented with a mural this morning by a special group of fans at Lormont in Bordeaux.
Following a kids' rugby clinic at Lormont, coach Simon Raiwalui and a few players received a mural with the words 'Toso Viti Toso' printed on it.
A few individuals living with disabilities helped with the painting and it took them about a month to finish.
Article continues after advertisement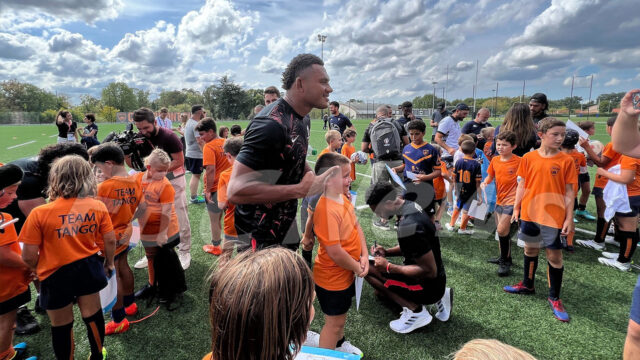 Lormont social worker and artist Mickael Dupuis assisted the special group of fans.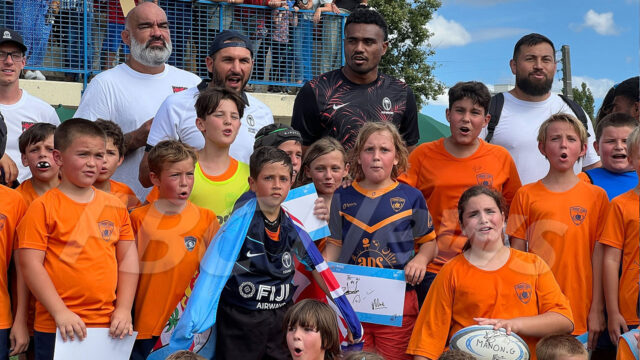 Dupuis says he asked a Fijian lady to translate 'Go Fiji Go' for them and she came up with 'Toso viti Toso'.
"I make some graffiti it's a passion and they love it when I do that they love to try it, I ask them what colour do they want then I take their hand and add them to the painting."
The occasion was the highlight of today's rugby clinic followed by cheers of Go Fiji by about 100 kids.