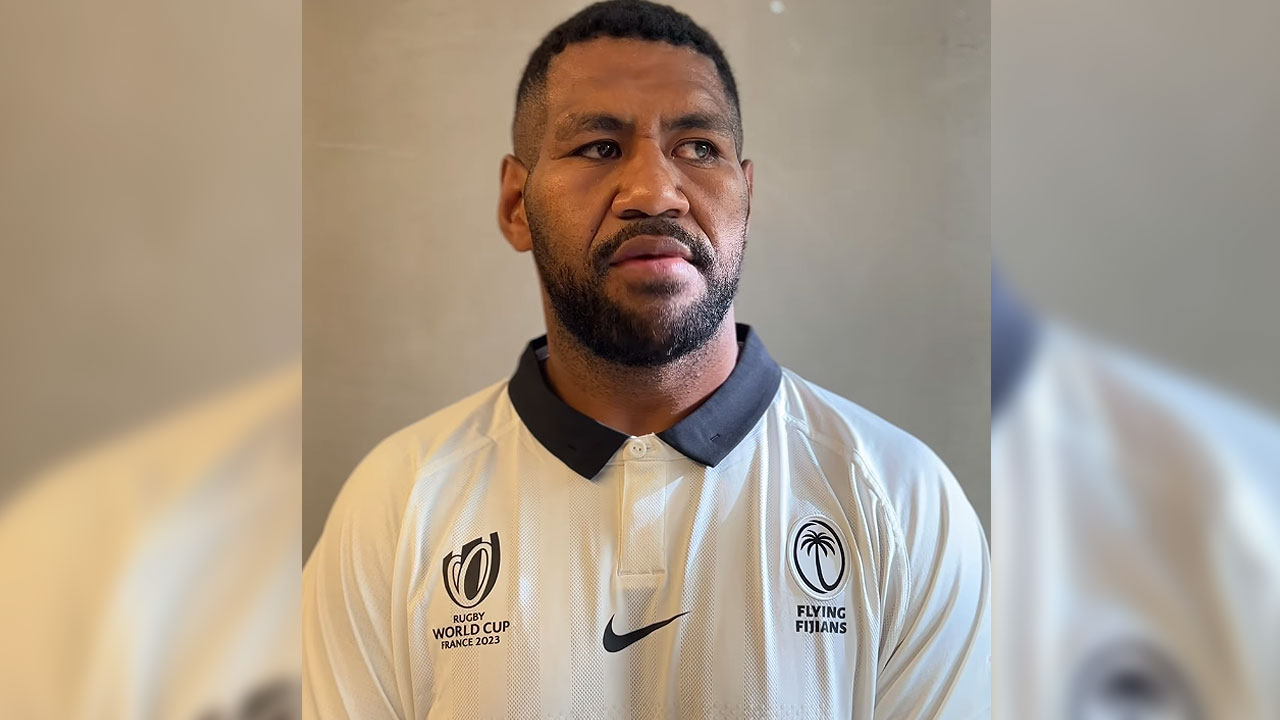 Drua prop Emosi Tuqiri
It was just another normal off-season Super Rugby Pacific training day for Drua prop Emosi Tuqiri back in Fiji when he got a text message from Fiji Water Flying Fijians manager Willie Baleinabuli informing him that he's the injury replacement for Jone Koroiduadua.
The Namatakula villager from Nadroga had to look at the message a few times to confirm whether it was legit.
Tuqiri says the message never sunk in when he was in Fiji and he had mixed emotions.
Article continues after advertisement
He adds it never hit him until he arrived in France.
"I think when I arrived at Paris Airport there was one World Cup car waiting for me a Range Rover or something, I was like shocked because it was just for me, you know I just came by myself, I think that was when it really sunk in and when I arrived here in camp seeing the bus with the Fiji sticker and the boys come out from the gym all the players you look up to and now training alongside them and learning it's really good."
Tuqiri is the first forward from his family to make the national squad and he says that his cousin former Flying Fijians winger Nemani Nadolo called and encouraged him to seize the opportunity.
The Drua prop also says it's great to learn from the likes of Peni Ravai, Mesake Doge and Eroni Mawi.
Tuqiri and the national side have rest today before returning to training tomorrow.
Fiji plays Portugal on Monday at 7am for a place in the Rugby World Cup quarterfinals.