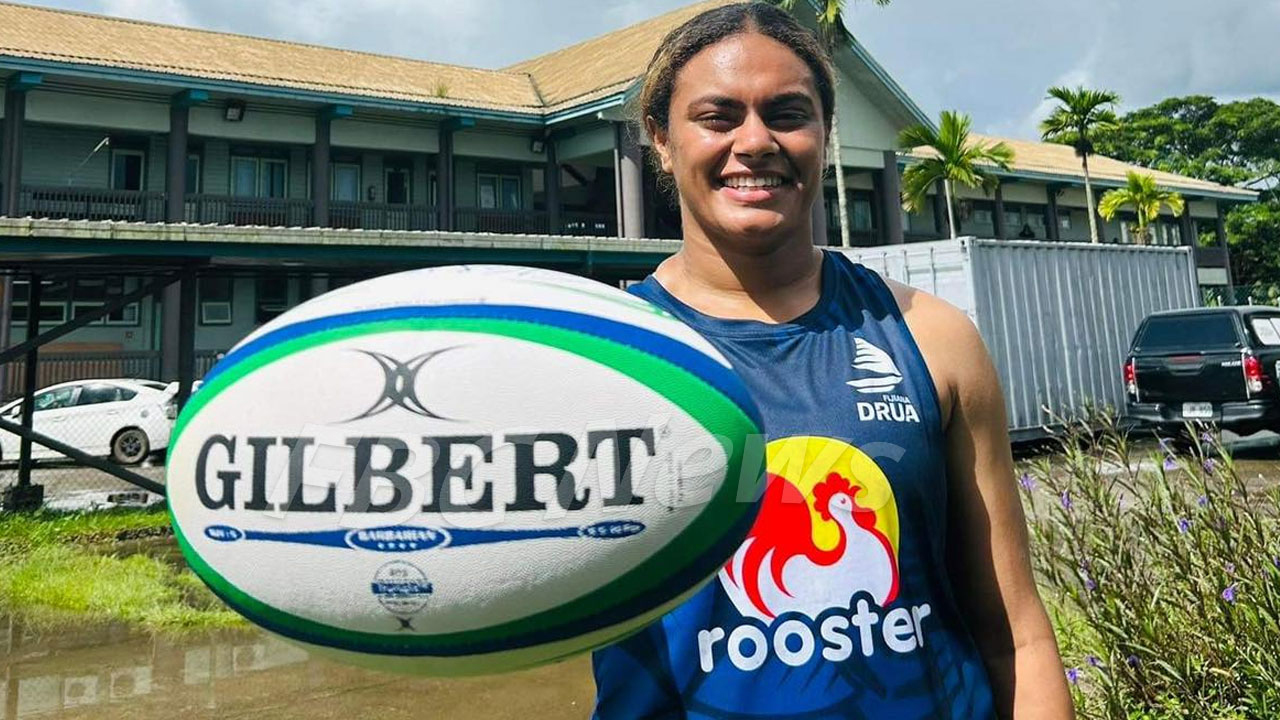 Rooster Chicken Fijiana Drua debutant Alycia Namosimula.
It's going to be a big weekend for Rooster Chicken Fijiana Drua debutant Alycia Namosimalua as it'll also be a year since her dad's passing.
The Drua center says even though her father is not around to watch her represent her country she knows he's proud of her.
Namosimalua who'll come off the bench says that watching her father play while growing up motivated her and her siblings to take up the sport.
Article continues after advertisement
She adds even though she's thousands of miles away from her family in the US, they'll still give her their full support.
"They've constantly been letting me know they're proud of me and whatever the ups and downs are that happen when I'm here or any of the obstacles that come about, they're with me 100%. It's just really cool to see them rise up to the opportunity with me so I'm really happy to have them by my side."
Coach Inoke Male believes that if they get their act together, they should be fine in their first home game.
23 players have been named to play the ACT Brumbies tomorrow at Prince Charles Park in Nadi at 1:35pm and you can watch it LIVE on the FBC Sports channel.