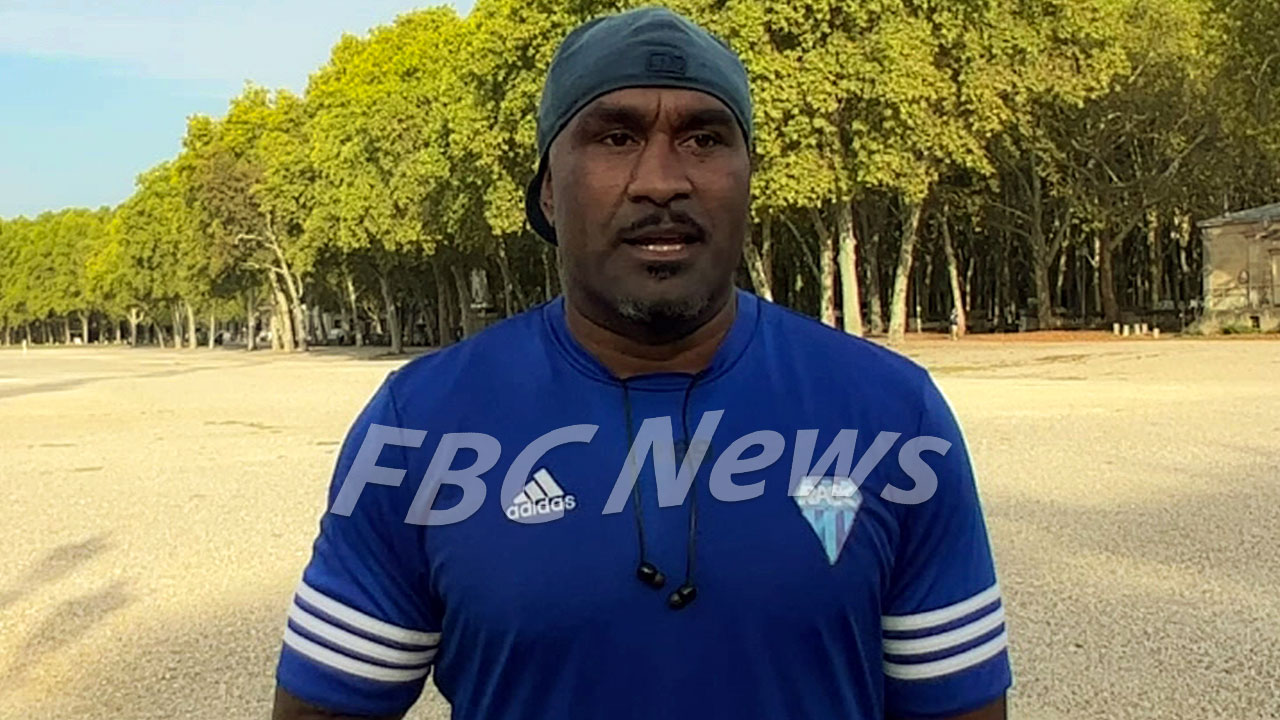 Former Flying Fijians and Fiji 7s speedster Filimoni Bolavucu
Former Flying Fijians and Fiji 7s speedster Filimoni Bolavucu can't be thankful enough for what rugby has done for him and his family.
The Motoriki man is still playing competitive rugby in France even at 42.
Two of Bolavucu's children were born in France while his eldest son is now playing at the same club with him.
Article continues after advertisement
Bolavucu who was part of the first Fiji 7s side to win the World Series title in 2006 has been calling France home for more than a decade.
Since arriving in France in 2009, Bolavucu has featured for top clubs like Brive, Bayonne and Dax.
He says giving back to rugby is something he wants to do.
"I'm just taking it slow now, you know I'm getting to that stage where I'm starting to give back to the sport because it has done a lot for me and my family."
There's no substitute for hard work and this rings true for the former Laucala Bay Secondary School student.
Bolavucu who has played for Waikato, Bay of Plenty, and Highlanders in New Zealand says those who work hard will reap the rewards.
"Hard work is something I always remind my son of because it's also biblical, you'll never be ashamed of anything if you work hard. Don't just run or do something because your coach or parents said so."
From his humble beginnings at Biliwai settlement in Wailoku, Bolavucu is one of over 300 Fijians playing rugby in France and he's based in Bordeaux.
Some players like the former 7s speedster are now playing and also working to support their families.