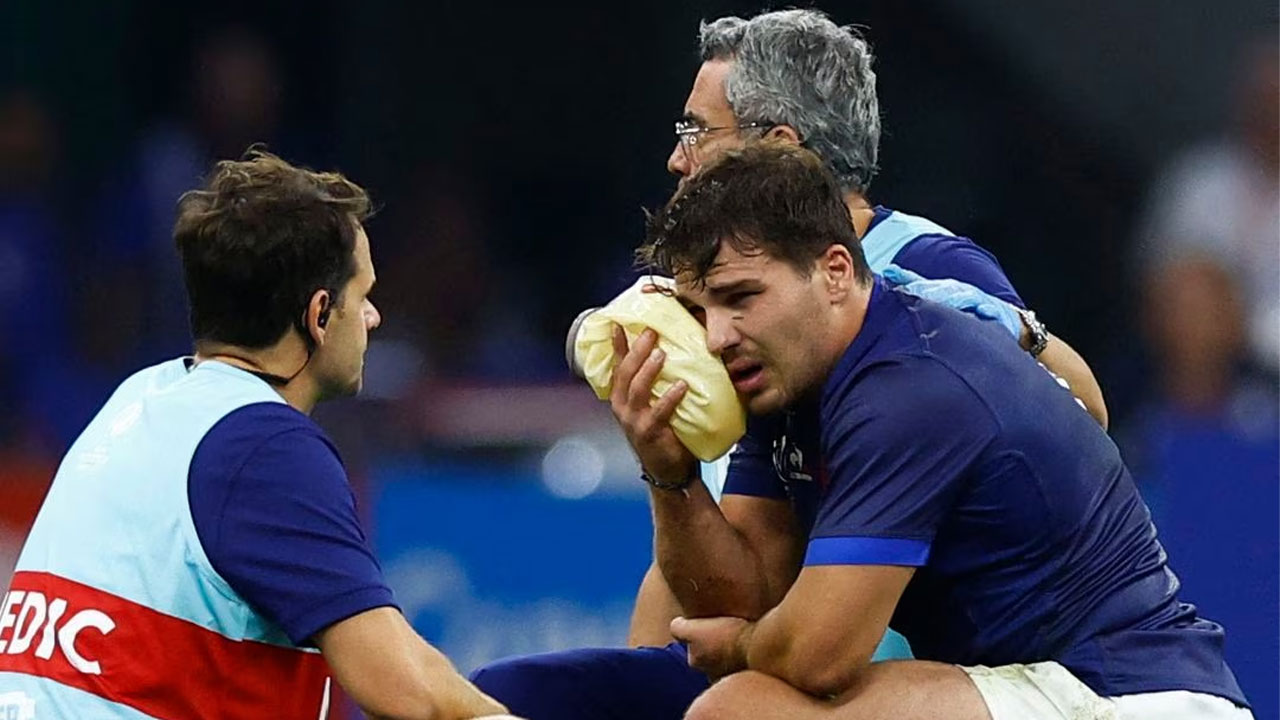 [Source: Reuters]
France captain Antoine Dupont is meeting his goals at training following his return to their World Cup squad after surgery on a broken cheekbone and will know on Monday if he can resume playing rugby, the team's health manager said yesterday.
The scrumhalf also passed a return-to-play protocol and will see surgeon Frederic Lauwers, who will decide whether he is allowed to engage in physical contact with other players.
"He met the goals we had set – being at 50%, then at 70% of his running capacities," France's health manager Bruno Boussagol told a press conference.
Article continues after advertisement
The French camp is hoping their captain, who is already sidelined for Friday's final Pool A game against Italy, can be fit for a potential quarter-final in mid-October but there will be several deciding factors.
"The next step is the visit to the surgeon on Monday, it will be the last control and we'll wait for surgeon's advice to see where we go from there," Boussagol explained.
"If he gets the green light to play with contact again we will resume gradually and then we will need to see how the players react, if he's 100% fit and if he has any apprehension.
"Finally, the coaches will decide. It is not because he is on the (training) pitch that he will play the game."
France will finish top of their group if they beat Italy in Lyon and are widely expected to face defending champions South Africa for a place in the semi-finals.
The other final Pool A game will feature New Zealand against Uruguay on Thursday.
Maxime Lucu is expected to deputise for Dupont alongside his Bordeaux club partner, flyhalf Matthieu Jalibert.
France will still be without Julien Marchand, who has not fully recovered from a thigh injury, but they have a formidable replacement hooker in Peato Mauvaka.