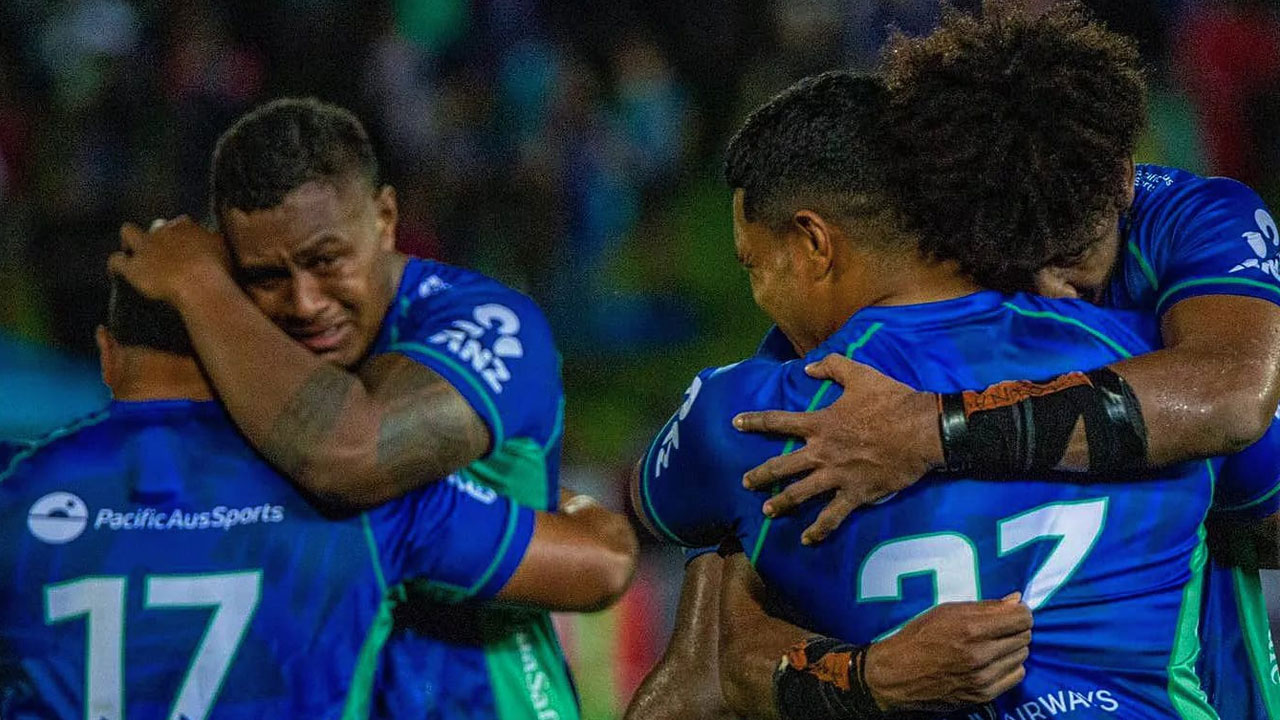 [Source: Fijian Drua/Facebook]
The Swire Shipping Fijian Drua coach Mick Byrne will have to formulate a game plan that suits his team's attacking mindset and also taking the weather conditions into consideration.
Our Drua is third on the clean break stats with 95 and 11,889 meters carried this season while its scrum has an 87% success rate which is in the top three behind Chiefs and Hurricanes who have 88%.
Coach Byrne believes the side will have to go all out and don't hold back.
Article continues after advertisement
"I think these guys hold themselves back sometimes and I know that sounds ridiculous because everyone tells me that they don't hold themselves back, they play loose and all that but they hold themselves back sometimes because they either respect the opposition like everyone should but sometimes a little bit too much or just don't have the confidence to go out there and express themselves."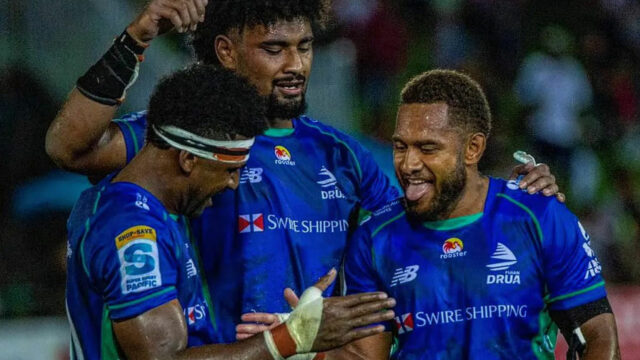 [Source: Fijian Drua/Facebook]
The Super Rugby Pacific quarter-finals start on Friday with the Blues and Waratahs at 7:35pm.
Three games will be held on Saturday when the Chiefs host the Reds at 4:35pm followed by the Drua and Crusaders game at 7:05pm before Brumbies takes on Hurricanes at 9:35pm.
You can watch the Drua and Crusaders match LIVE on the FBC Sports HD channel.