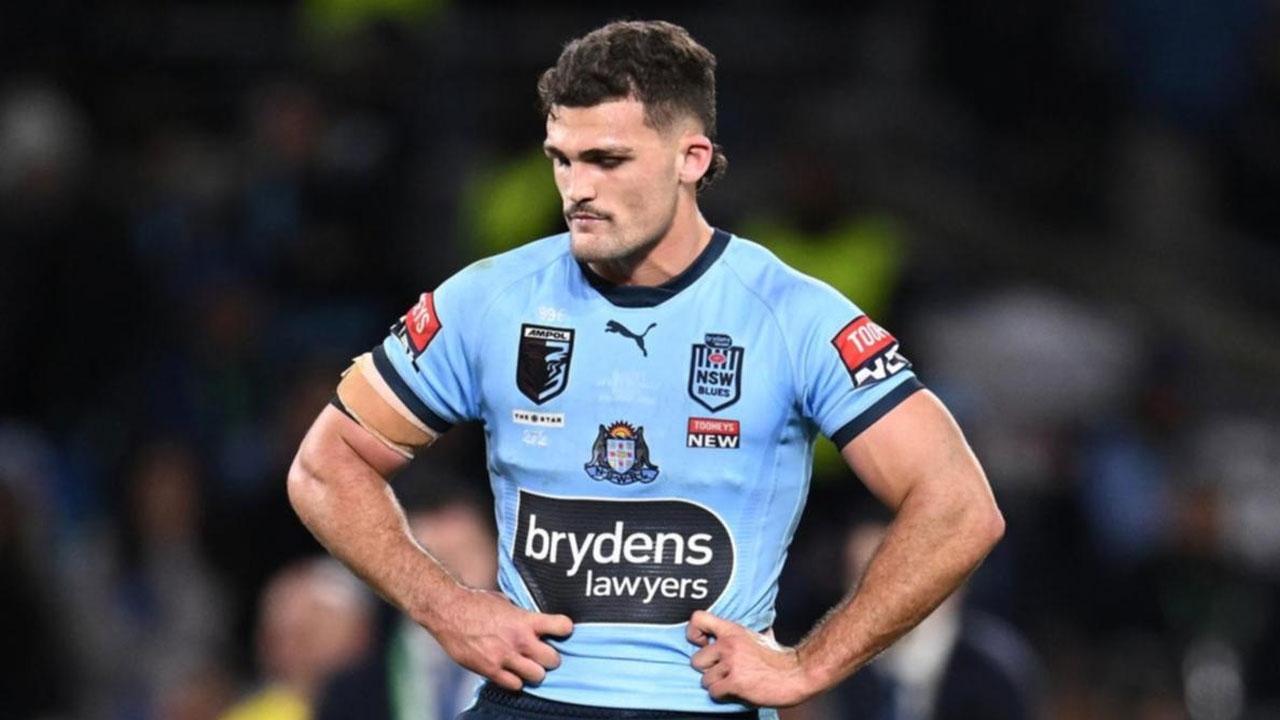 [Source: The West Australian]
Panthers halfback Nathan Cleary is set to miss the remainder of the 2023 State of Origin series.
This after he picked up a hamstring injury in his side's 26-18 win over the Dragons last night.
Penrith confirms the Blues star would be sidelined for up to six weeks, ruling him out for selection for the remaining two Origin fixtures.
Article continues after advertisement
Cleary was running back towards the defensive line in the 15th minute before clutching at his hamstring and reluctantly leaving the field.
Game 2 of Origin is scheduled for the 21st of this month at 10.05pm.
[Source: nrl.com]