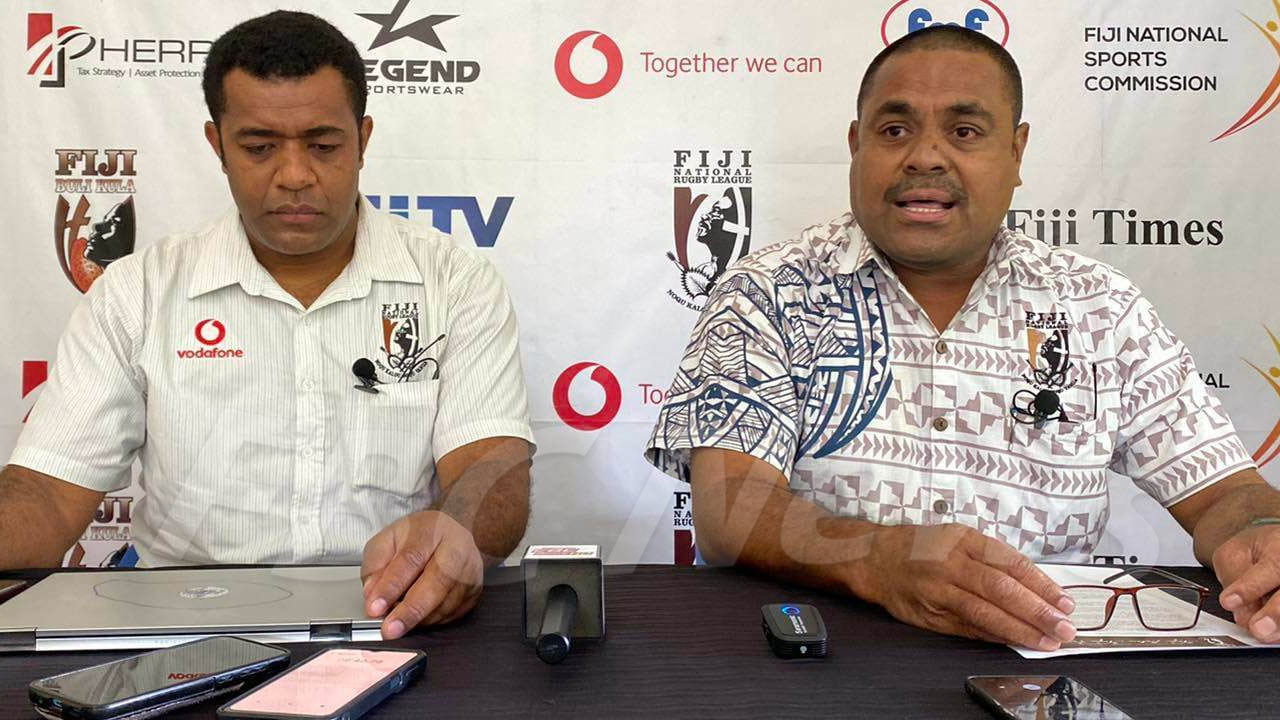 FNRL Acting Chief Executive Don Natabe [left] and ACP Aporosa Lutunauga
Chief Administration Officer and Assistant Commissioner of Police ACP Aporosa Lutunauga is the new Fiji National Rugby League Chair.
This was announced today by the FNRL Acting Chief Executive Don Natabe.
Lutunauga replaces former RFMF Commander and Opposition MP Viliame Naupoto.
Article continues after advertisement
ACP Lutunauga will be the Chair until the 2025 World Cup.
The Chairperson says he will work on developing a five-year strategic plan, conduct reforms and restructure, support FNRL in its endeavour, assure club members that the board is here for their interest and take the sport to the next level.
"I'm calling all Fijians to please support the FNRL in its endeavour to take this sport since this is a grassroots sport to take it into the future as you know that this sport is a pathway for all Fijians in securing a better future and when I'm saying that you know very well that there are opportunities out there in their overseas club and for us to make use and support this as a platform to bring in our youths"
Napolioni Batimala is currently the Deputy Chair of FNRL.
Other directors include Taniela Vakamoce, Ilaitia Tagituimua, Apenisa Dansey and Josaia Bose who will continue their term on the board.