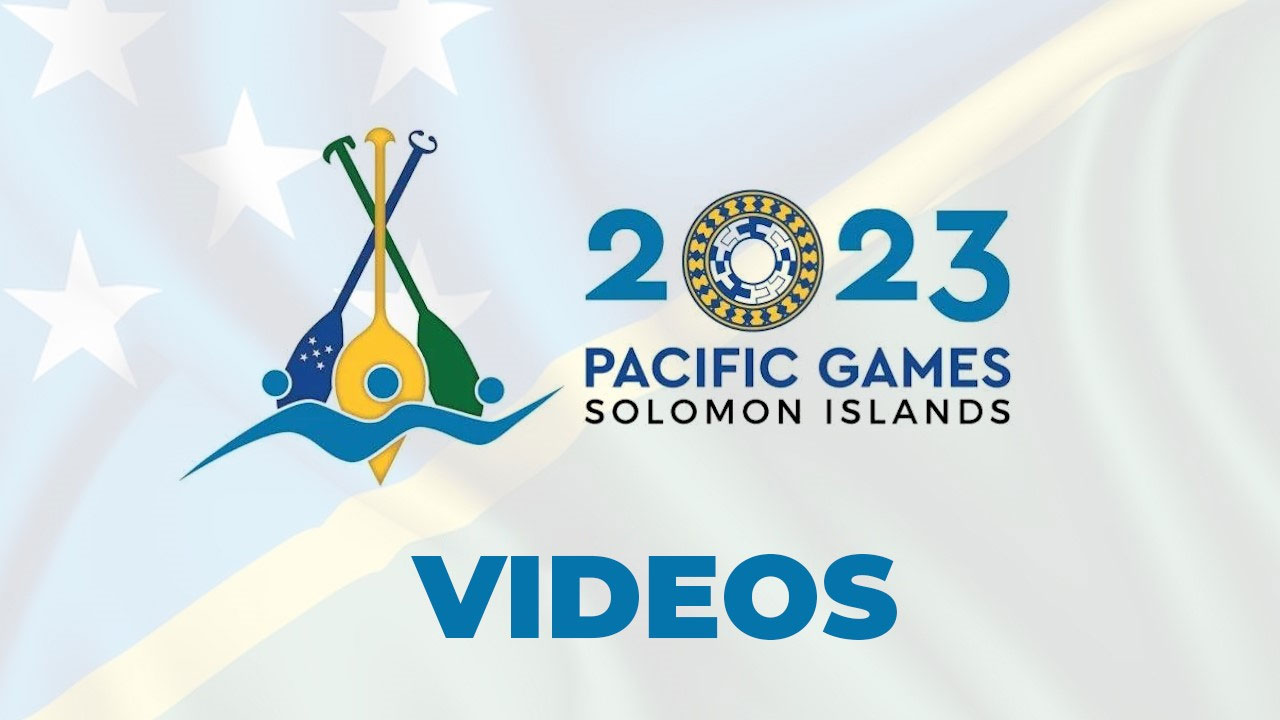 Team Fiji Basketball women's also wins silver in the 3×3 final against Tahiti losing 7-11.
Team Fiji
netball team falls short at the Pacific Games finals against Tonga 52-56!
Article continues after advertisement
Team Fiji Boxing Captain Jone Davule couldn't contain his emotions as he was thinking of his late aunt Sera Kula during his medal ceremony.
Fiji's emerging athletics star, Yeshnil Karan, secured his third gold medal at the Pacific Games by triumphing in the 3000 meters steeplechase.
The Team Fiji women's hockey side has successfully defended the gold medal at the 2023 Pacific Games.
Storm Cornish and William McConnell win gold in the men's doubles.
Elenoa Vateitei has won her second gold medal at the 2023 Pacific Games.
Amini Saratibau of team Fiji boxing loses to Callum Peters of Australia in the semi-final round.
Team Fiji netball is on to the next round after beating Norfolk Islands!
Deborah Bulai secures our 13th gold medal at the Pacific Games with an outstanding performance in the women's hammer throw.

Karan powers through to golden finish

Kulas to face PNG in final

Team Fiji men's football gave it their all, but unfortunately bowed out of gold medal contention with a 2-0 loss to the Solomon Islands in the semi-final.
Vateitei leads by example in medal hunt

Saratibau wins via knock-out

Seruvakula, Nawavu adds Fijian flavour to Pacific teams

Likuceva leaves behind infant son to focus 7s duties

FBC official radio and TV broadcaster

Team Fiji Womens football are through to the finals after beating New Caledonia 3-0

Coach Angeline Chua radiates pure bliss as Team Fiji Women's football secures a stunning win against New Caledonia

Fiji men's and women's teams retain gold

Fiji wildcard stun defending champions

Team Fiji now in 5th place

Fiji bids to host 2031 Games

Fiji men's and women's sides named

Official call for support of individual sports
Fiji women's basketball finish in style

Para table tennis in medal-winning form

Fiji women's volleyball side ends campaign on a high

Fiji men's and women's team through to semis

Team Fiji men's rugby 7s is through to the finals

Rainibogi lifts to gold win
Mudunosoko thankful for peers

Fiji 7s in fine form

Raboiliku hopeful for good outing

Para table tennis secure Fiji's second gold

Cousins create waves

Dakuitoga laments Fiji 9's loss to Samoa

Fiji women 9's defeated Samoa

Young squad for athletics

Mere Roden

Fiji receives support from locals

Team Fiji swimming bags five medals

Fiji women's side qualify for basketball final four

Fiji looks forward to Tahiti vs Northern Marianas game

Fiji pearls aim to reclaim region's number one status

Team Fiji Womens rugby league 9s win bronze.
Team Fiji Womens rugby league 9s coach Asaeli Saravaki.
Team Fiji 🇫🇯 Womens rugby league have won bronze in their match against Samoa 🇼🇸
Captain Salote Sukanamena
Team Fiji Basketball women's defeated Tonga 75-46! They are set to face Cook Islands in the semifinals!
Morgan sails to first place

Fiji through to last eight

Swimmer defies odd to win medal

Fiji defeats the Solomons Islands

Fiji Football coach after they were held nil-all against Tahiti
Team Fiji women's coach after they defeated Vanuatu 3-2
Team Fiji women's volleyball defeated Tuvalu with 3 straights sets
Hear from the captain of Fiji's national football team, Roy Krishna, who will become the first Fijian player to reach the milestone of earning 50 national caps in football.
Team Fiji 🇫🇯gained their second medal from the Women's 4×100 meter freestyle relay 🏊‍♀️ a bronze 🥉
Priceless moment for Chute
Fiji's unseeded volleyball team serving up excitement at the Pacific Games.
Fiji 7s determined to deliver
Traditional welcoming ceremony
Rainibogi is team Fiji flag bearer

Trio happy to don white jersey

Duo determined to win gold

Koyamainavure out to impress

Join us at the Pacific Games for an epic celebration of sports, friendship, and cheering on our incredible Pacific Teams! Let's make memories and support our champions together!
Team Fiji arrive in Solomon Island

Gold mindset for women's basketball