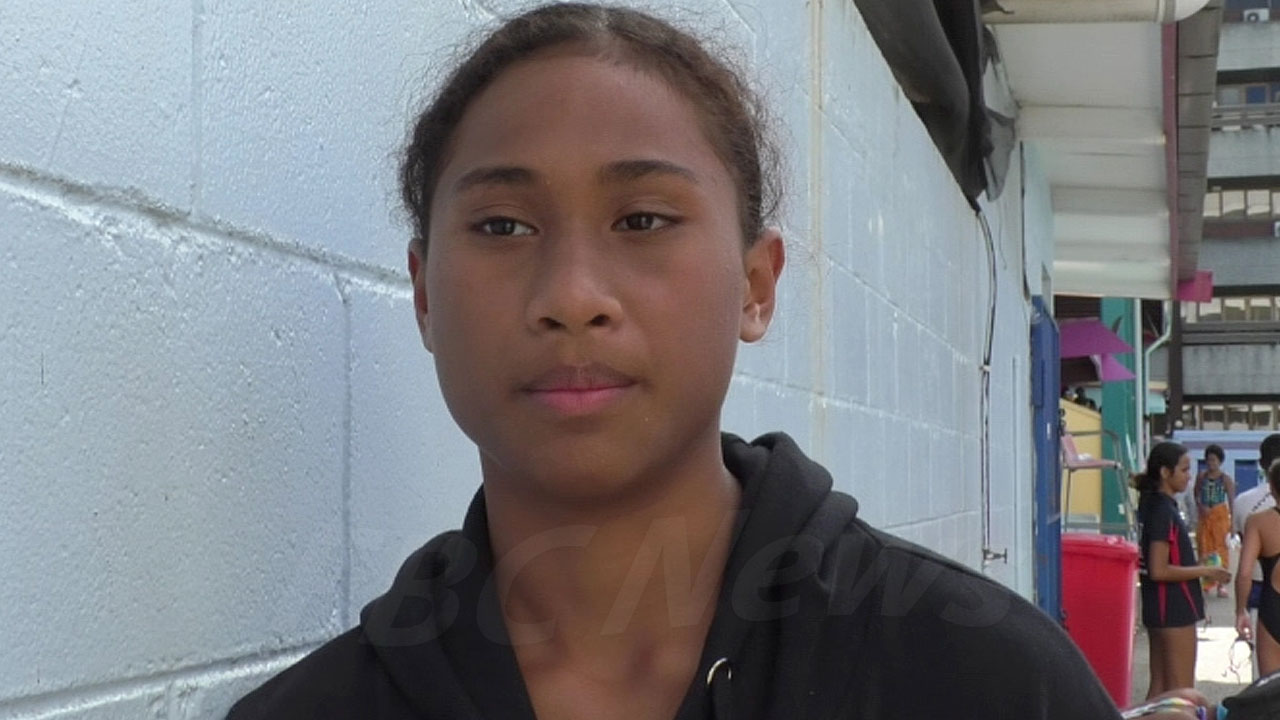 Swimmer Kelera Mudunasoko.
15-year-old Kelera Mudunasoko is no stranger in the Fiji Swimming team but she feels she has her work cut out for her in vying for a Pacific Games spot.
The Swami Vivekananda College student from Nadi is one of the rising youngsters in swimming with coaches hoping she would be fit enough to make the team to the Pacific Games.
Mudunasoko who hails from Lau is not new to overseas competitions having competed in the World Championship and Commonwealth Games.
Article continues after advertisement
She says right now she's just focusing on improving her time.
"My target is just to improve my time so I can get to compete overseas. My short-term goal right now is to compete in the Pacific Games at the end of the year, and try to get in the team."
The Year-11 student who is part of the Barracudas club says she is also trying to fathom how she could be so good in a sport she just tried for fun back in primary school.
She made the switch from athletics to swimming where she impressed former Team Fiji Swimming coach Rosemarie Rova.
The Pacific Games will be held in the Solomon Islands from November 18th to December 2nd.