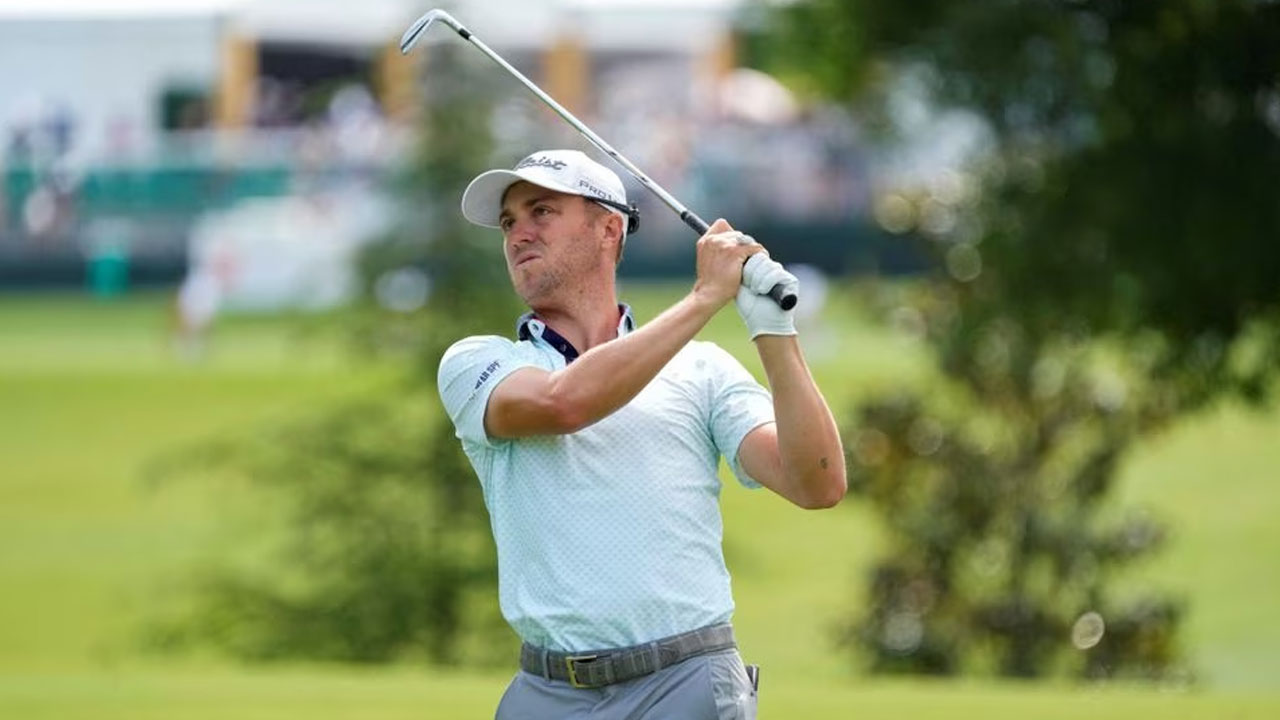 [Source: Reuters]
Hard-earned lessons from months of frustrating results are driving Justin Thomas into his PGA Championship title defence this week in Rochester, New York, as the American looks to get his game back on track.
Thomas, who also won in 2017, has only two top-10 finishes this season and missed the cut at the Masters last month for the first time in his career, a disappointing run-up to the year's second major at Oak Hill Country Club.
"How I described it for a couple months is I've never felt so far and so close at the same time. That's a very hard thing to explain, and it's also a very hard way to try to compete and win a golf tournament," he told reporters in Rochester on Monday.
Article continues after advertisement
He finished tied for 14th at the Wells Fargo Championship earlier this month and tied for 25th at RBC Heritage in April and said he is finally starting to see "a little bit of a light at the end of the tunnel".
"Like anything in golf, it's easier said than done in terms of thinking big picture, thinking process, thinking I'm going to be better off for this and whatnot," said Thomas.
"How you learn is failure and negatives, and I feel like I've had a great opportunity for a lot of learning the past, whatever, six months, couple months, this year."
He will once again have the benefit of Jim "Bones" Mackay on the bag. Thomas credited the veteran caddy with helping him navigate his way to a thrilling finish a year ago at the major.
Thomas was seven shots back at the start of the final round but fought his way up the leaderboard before overcoming fellow American Will Zalatoris in a three-hole playoff.
"He's gotten to know me well enough, he can tell when I'm upset or he can tell when I'm down on myself, to kind of almost put your arm on your back … and say, 'Everything is okay, you're playing better than this'," said Thomas.
"I'm very, very lucky to have him by my side because he definitely makes things a lot easier and better for me."