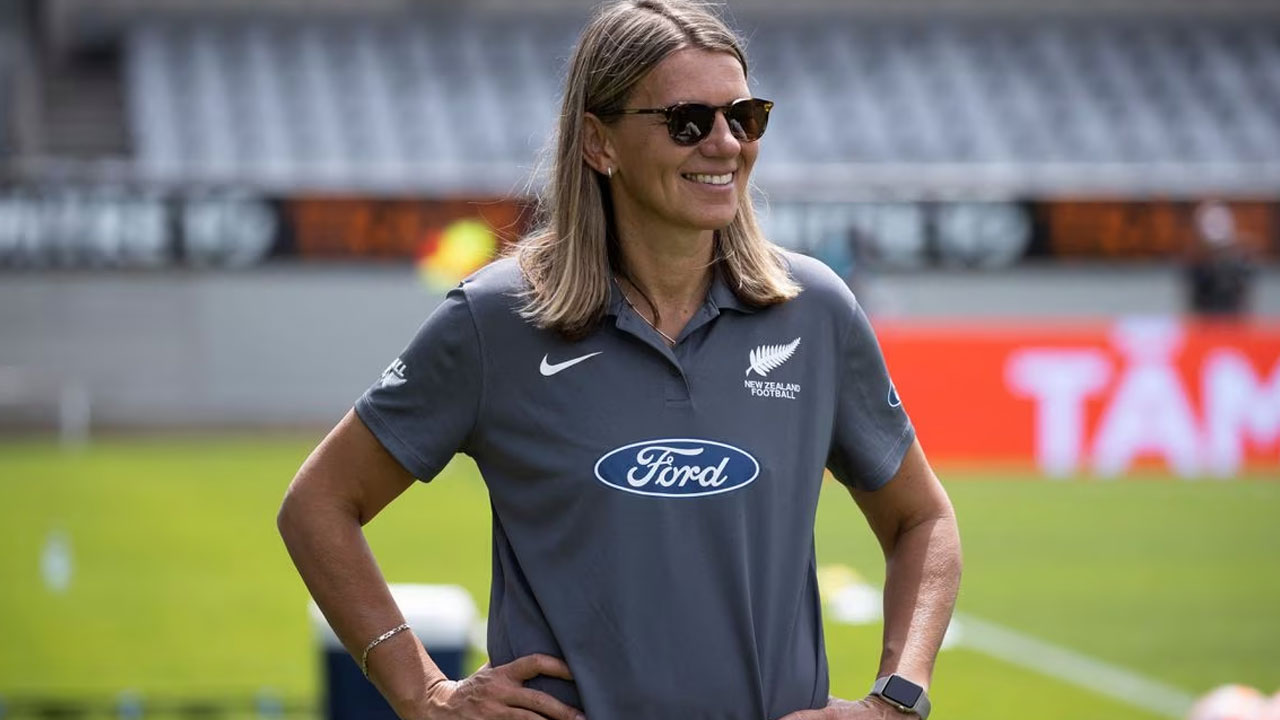 New Zealand women's soccer coach Jitka Klimkova before the International Friendly between New Zealand and USA held at Eden Park. [Source: Reuters]
New Zealand Women head coach Jitka Klimkova was disappointed with her team's performance in Friday's 5-0 friendly defeat to Portugal, saying they were "not good enough".
New Zealand, co-hosts of this year's Women's World Cup along with neighbour Australia, struggled against Portugal, who will compete in the final qualifying playoffs next week for one of the three remaining spots at the July 20-Aug. 20 tournament.
Midfielder Olivia Chance said the defeat was a "wake-up call" for New Zealand, who are 24th in the world, two spots below Portugal.
Article continues after advertisement
The Football Ferns are due to face Argentina in two friendlies, on Monday at Waikato Stadium in Hamilton and Thursday at North Harbour Stadium in Auckland.
Argentina, ranked 29th, defeated Chile 4-0 in their friendly on Friday.
This year's World Cup, where the United States are defending champions, will be the first edition to feature 32 teams.