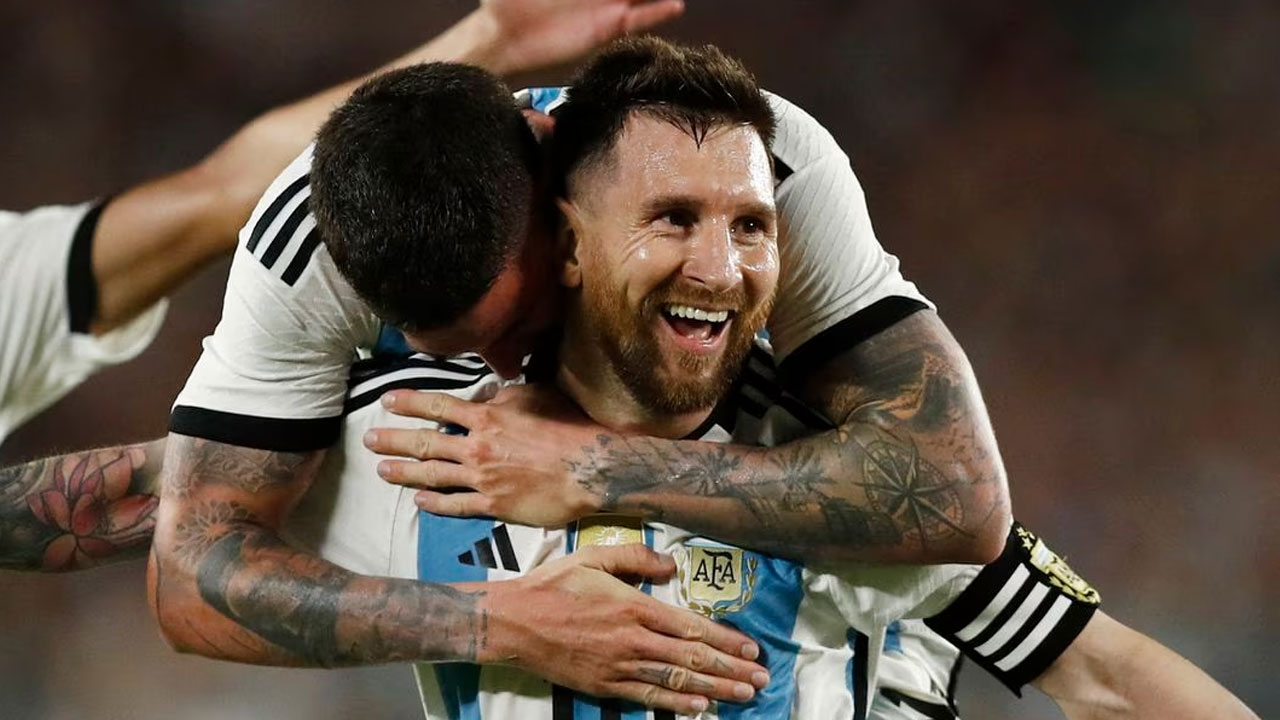 [Source: Reuters Sports]
Argentina beat Panama 2-0 in a friendly with goals from Thiago Almada and Lionel Messi amid a festive atmosphere in their first game in front of their home fans after winning the World Cup in December.
Lionel Scaloni picked the same starting line-up from the World Cup final win over France as they looked dominant from the start, but could not break through the Panamanian defensive wall until late in the second half.
Atlanta United's Almada opened the scoring in the 79th minute with his first international goal after capitalising on a rebound following a free kick by Messi that hit the left post.
Article continues after advertisement
Captain Messi finally got his 800th career goal and doubled the lead in the 89th minute with a brilliant free-kick that went into the top right corner to excite the more than 80,000 fans chanting his name at the Monumental Stadium.
Argentina will continue their World Cup winners' homecoming with a friendly against Curacao on Tuesday, while Panama faces Costa Rica in the CONCACAF Nations League.