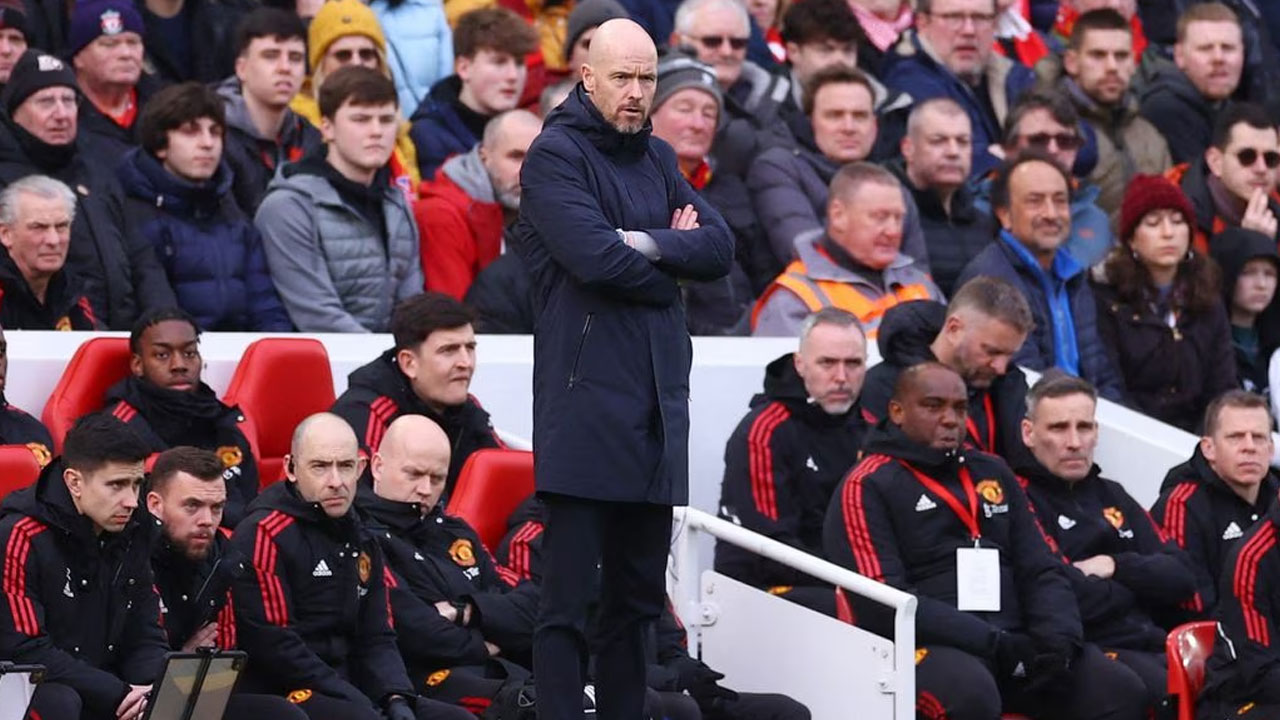 [Source: Reuters]
Manchester United manager Erik ten Hag called his side's performance "unprofessional" after their worst league loss since 1931, 7-0 to Liverpool at Anfield.
Trailing 1-0 after Sunday's first half, United unravelled after the break.
Former United captain Roy Keane said it was a "shocking day".
Article continues after advertisement
United arrived at Anfield unbeaten in 11 games, including their League Cup victory and a come-from-behind win over West Ham in the FA Cup.
Ten Hag said they played a "decent" first half but things turned bad after halftime.
Ten Hag said United, who host Real Betis in the first leg of a Europa League round-of-16 match on Thursday, needed to learn from the loss.