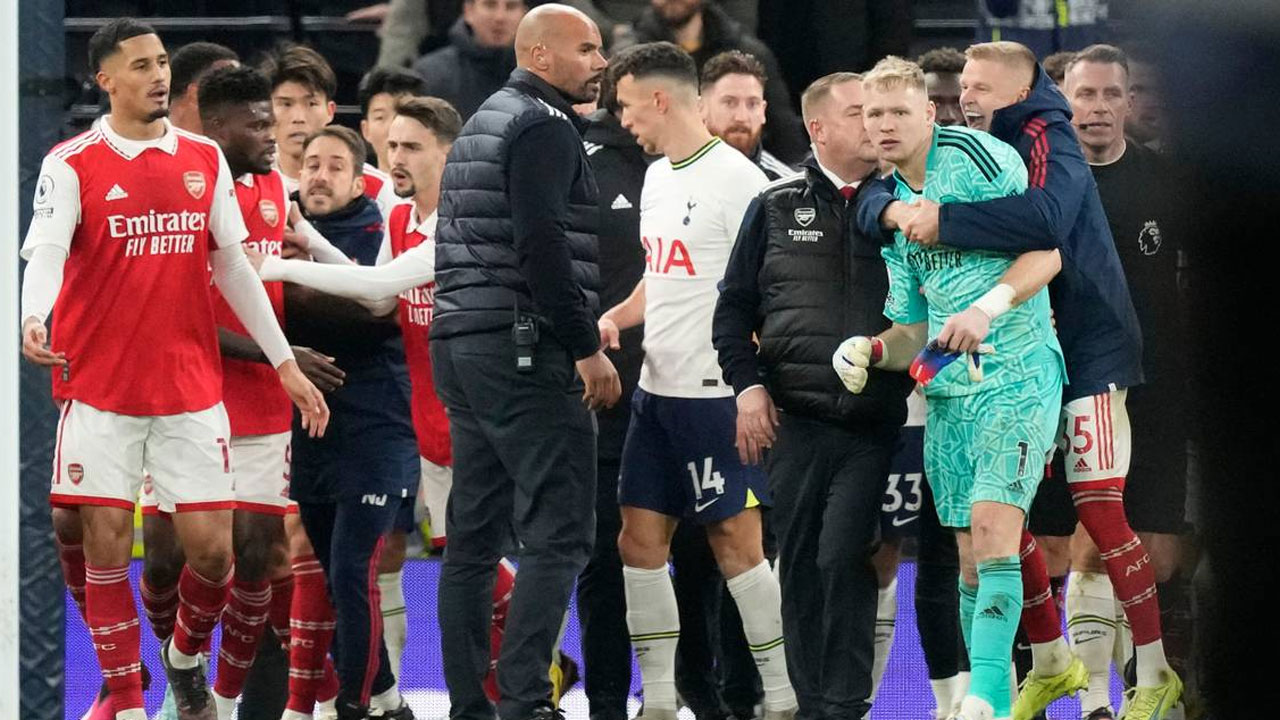 [Source: AP]
A man has been charged with assaulting Arsenal goalkeeper Aaron Ramsdale after Monday's match away to Tottenham.
Metropolitan Police confirmed he faces charges of assault by beating, going onto an area adjacent to a playing area and throwing a missile onto a football playing area.
The 35-year-old from Hackney is due to appear at Highbury Magistrates' Court on February 17th.
Article continues after advertisement
Ramsdale was instrumental as Arsenal won the north London derby 2-0.
Spurs assisted the Met's football investigations team in their enquiries.
The incident was condemned by the Professional Footballers' Association and the Football Association, while Tottenham said the fan would face an immediate ban.