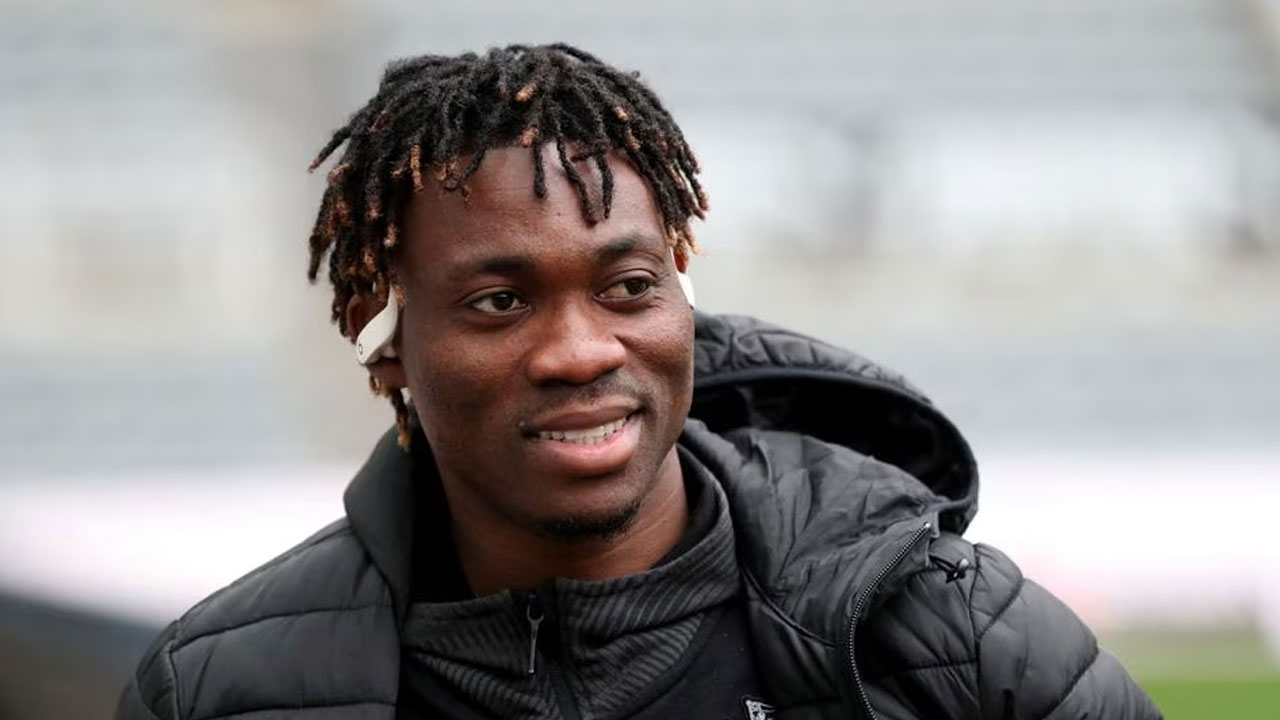 Christian Atsu [Source: Reuters]
Ghana winger Christian Atsu has been found dead under the building where he lived in southern Turkey after last week's huge earthquake, his Turkish agent said on Saturday.
Atsu had been missing since the Feb. 6 earthquake following the collapse of an apartment building in Hatay. He was 31.
"Atsu's lifeless body was found under the rubble," Murat Uzunmehmet told reporters in Hatay. "Currently, more items are still being taken out. His phone was also found."
Article continues after advertisement
Atsu had been scheduled to fly out of southern Turkey hours before the quake but Hatayspor's manager said on Friday the Ghanaian had opted to stay with the club after scoring the winning goal in a Feb. 5 Super Lig match.
The Ghanaian foreign ministry said Atsu's elder brother and twin sister were at the site when his body was recovered. The embassy is arranging for the body to be transported to Ghana for burial.
The "government extends to the widow and family of Christian Atsu our deepest condolences," the ministry said in a statement.
Atsu joined Hatayspor in September last year after spells with English Premier League clubs Everton, Chelsea and Newcastle United.
"We will not forget you, Atsu. Peace be upon you, beautiful person. There are no words to describe our sadness," Hatayspor said on Twitter.
Newcastle also paid tribute, saying: "A talented player and a special person, he will always be fondly remembered by our players, staff and supporters."