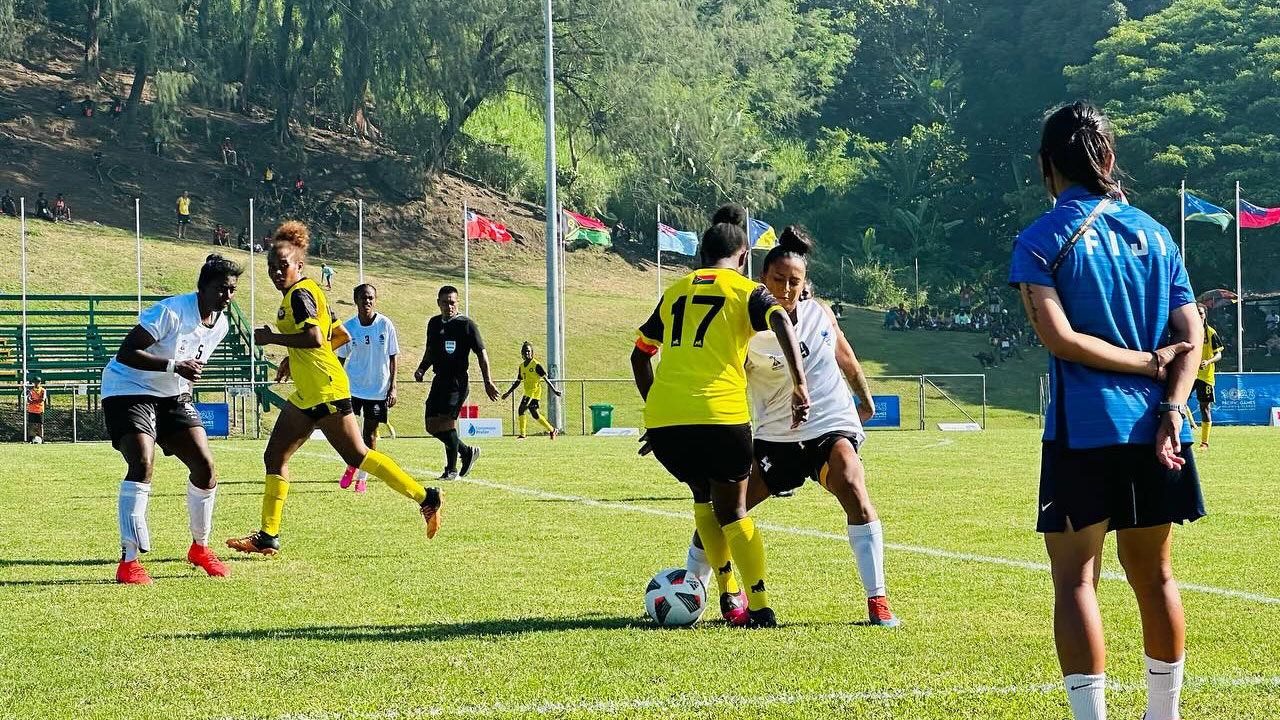 [Source: Fiji Football/Facebook]
Fiji had to dig deep and survive a valiant Vanuatu outfit, winning 3-2 at the Pacific Games.
The match in Honiara, Solomon Islands saw Fiji take an early lead through Cema Nasau and Adi Litia Bakaniceva and lead 2-0 at the break.
However, the more determined Vanuatu side scored two goals to level the game.
Article continues after advertisement
However, Fiji survived the upset, as an late Luisa Tamanitoakula penalty gave the women the win.
The Fijians are amongst the top teams in the women's competition but were put under pressure by the minnows in the second spell.
Vanuatu had lost 1-0 to the Solomon Islands in its first match and needed at least a point to keep its hopes of a play-off berth alive.
Fiji plays the Solomon Islands on Friday.
Both are through to the semi-final but the result will determine the pool winner and runner-up.
Meanwhile, the men take on Tahiti at 8pm FJT.
Click Here for more on Pacific Games