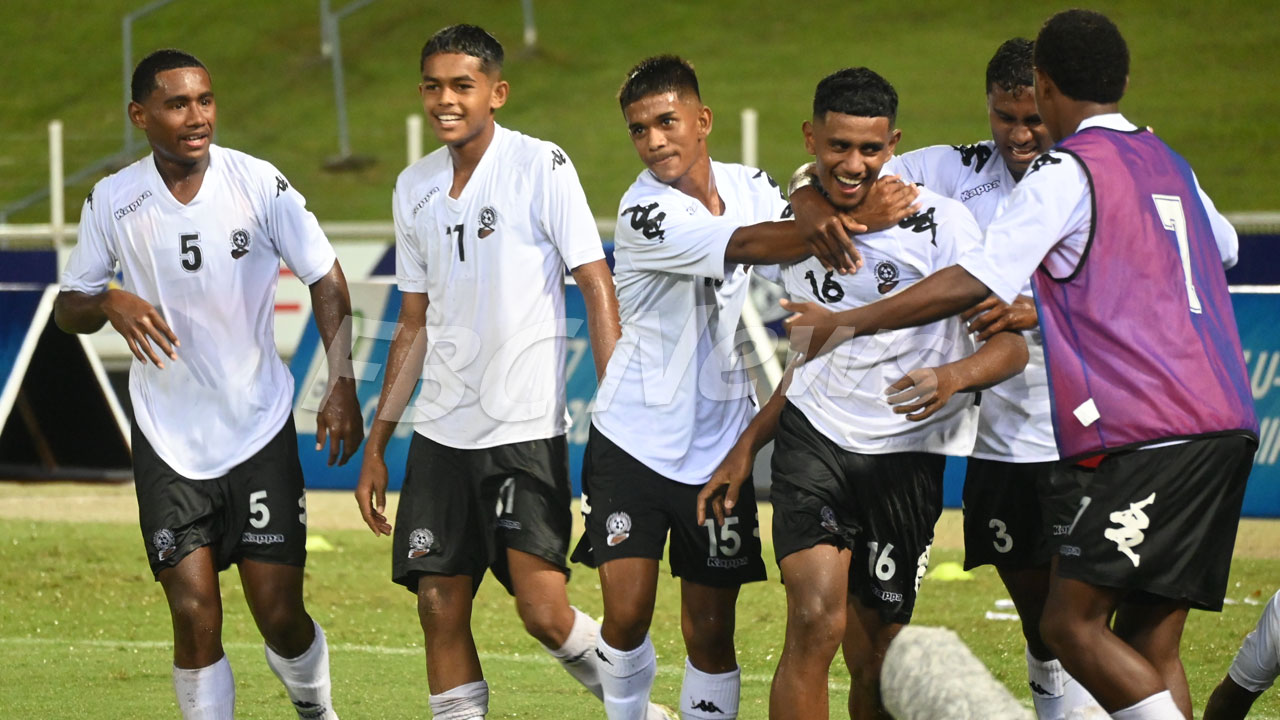 The Baby Bula Boys celebrate after scoring the final goal against Tonga.
The Baby Bula Boys have booked its spot in the OFC Under-17 Championship quarter-final.
This is after they defeated Tonga 3-0 in its final pool match this evening at the HFC Bank Stadium in Suva.
Fiji, Samoa and Tonga are all through to the quarter-final and join New Zealand, Tahiti, New Caledonia, Vanuatu and the Cook Islands.
Article continues after advertisement
Despite the downpour at Laucala Bay, Fiji started strong and was able to find the back of the net in the 7th minute when 17-year-old Nadi Muslim College student, Jacob Seninawanawa calmly tapped in the ball following a deflection off the Tonga goalkeeper.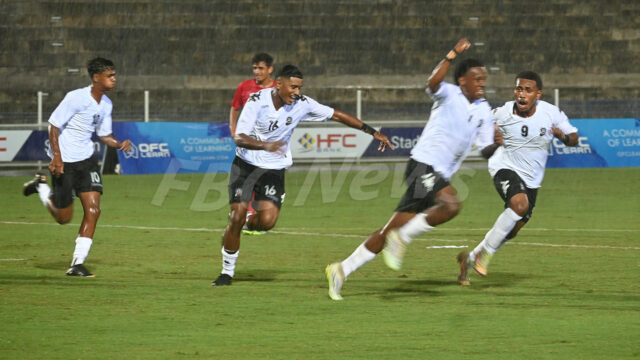 Tonga who was driven by its vocal substitutes had some good chances deep in the first half but they couldn't finish.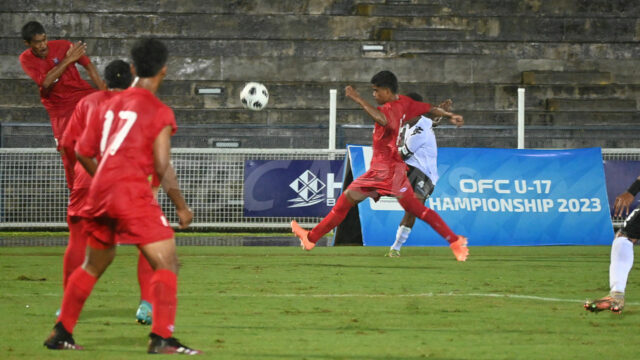 Tension grew in the dying minutes of the first spell and Fiji's Sailimone Ravonokula was red-carded following a scuffle.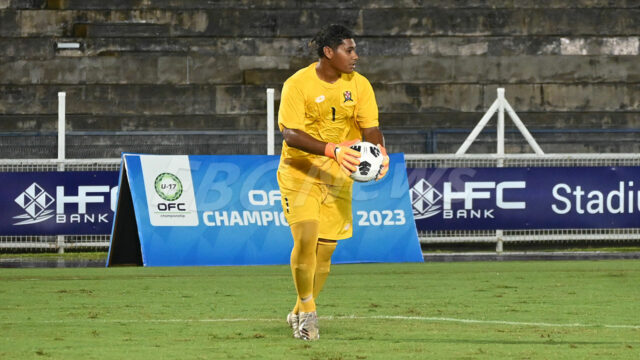 Fiji played the second spell with only 10 players as coach Sunil Kumar made some changes, putting in Vilikesa Vosagaga, Isimeli Gavidi and Watisoni Batirerega.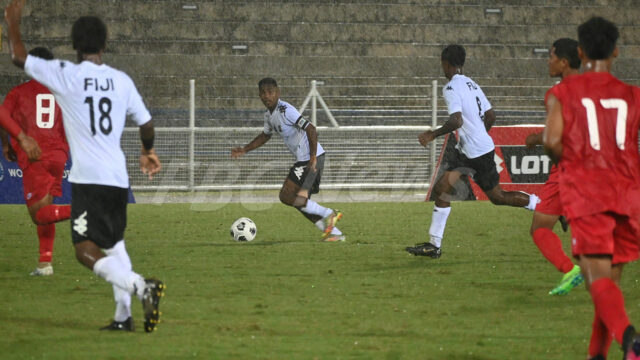 Like the first spell, Fiji was quick on the board with Australia-based Ibraheem Afazal finishing a through ball by Watisoni Batirerega.
Both teams went back and forth trying to find a break and the crowd was brought to its feet when Fiji's goalkeeper had his piece of play at midfield before sending the ball downfield.
A resulting cross was timed well by William Khan who headed the ball in.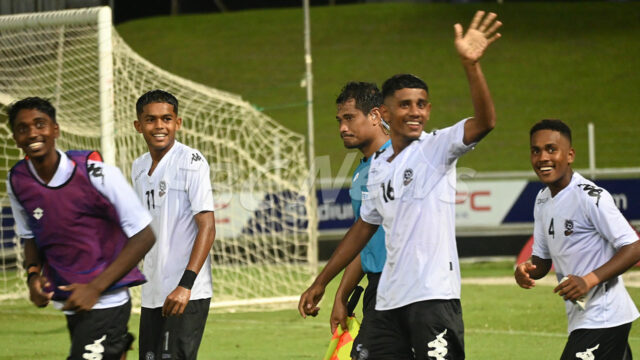 Delon Shankar was named the Player of the Match.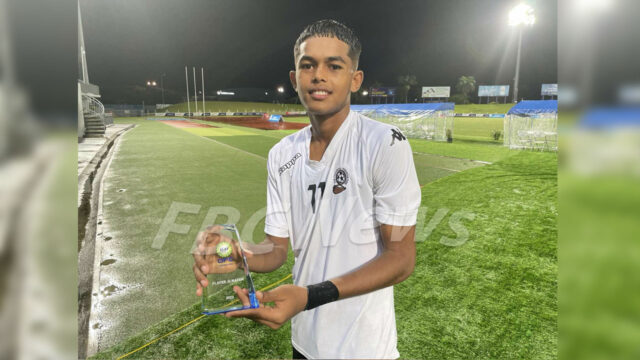 The first two quarter-final matches will be played on Saturday while the other two are scheduled for Sunday.