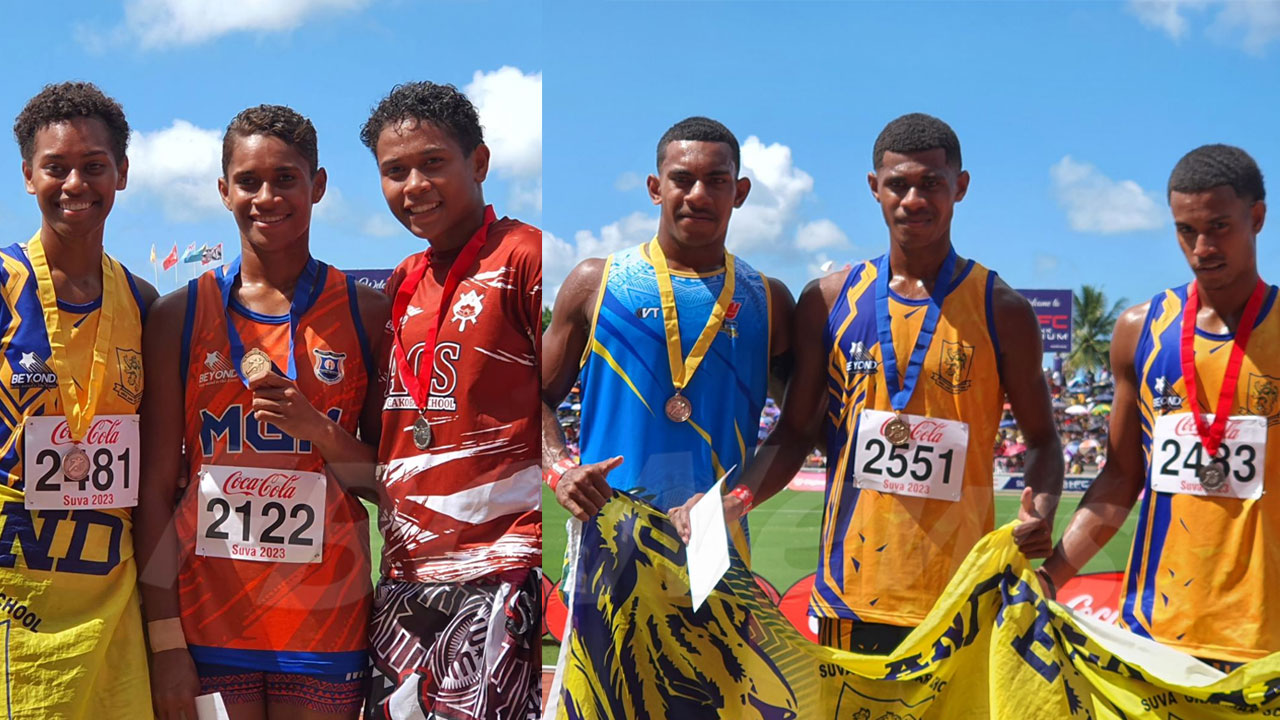 Semesa Caginivalu and Kesaia Boletakanakadavu have once again dominated the tracks on the final day of the 2023 Coca-Cola Games.
This as the duo won the senior division 200m finals for boys and girls and respectively.
Yesterday the two had won the gold in the blue-ribbon.
Article continues after advertisement
Ratu Alipate Vuiwakaya also of SGS pushed Caginivalu to the finish line.
The times told the story as Caginivalu clocked 22.18 seconds, while Ratu Alipate managed 22.19sec.
Iliesa Ratubalavu of Cuvu College was third in 22.58sec.
Boletakanakadvu clocked 25.28 sec.
Melania Ranadi of ACS was second (25.34sec), while Suva Grammar's Chloe David won bronze (26.56).
Boletakanakadavu won silver last year but was not going to let history repeat itself.
This was also the first time MGM won the senior girls 200m and their sprint queen delivered when it mattered.
In the intermediate boys 200m final, Senirusi Rauqe won the gold medal for Queen Victoria School ahead of MGM's Emosi Laqere and Penaia Ramasirai respectively.
ACS sprinter Francis Tuva maintained her fine form winning the 200m inter senior girls title with a time of 23.22 secs with compatriot Imeri Nasali winning the silver.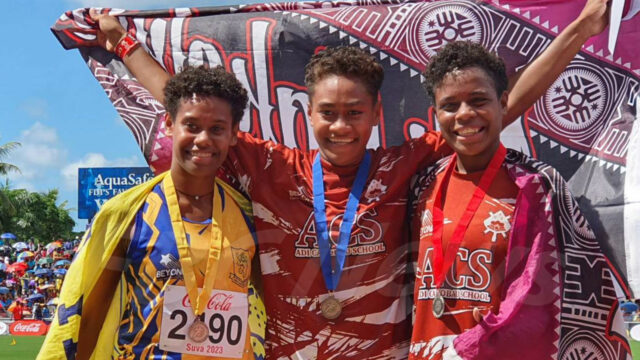 Claudy David of SGS collected the bronze.
In the junior boys final, Ratu Aporosa Lalabalavu of MBHS upset Francis Bakaniceva of International School Suva to clinch gold with the latter settling for silver.
Asalusi Raloka of Ba Sanatan College won the bronze.
In the junior girls final, Litia Waqairopa of MGM clinched the gold ahead of Filomena Navula of ACS and Emelia Wood of ISS respectively.
Haggai Sukanaivalu and Ebenezer Saukuru of MBHS won gold and silver respectively in the sub-junior boys 200m final with Aisea Kubunakaravi of SGS claiming the bronze medal.
In the sub-junior girls final, SGS' Hephzipah Tuimanono clinched the gold ahead of Agnes Levana of Immaculate Conception and Pasemaca Bukalidi of ACS.