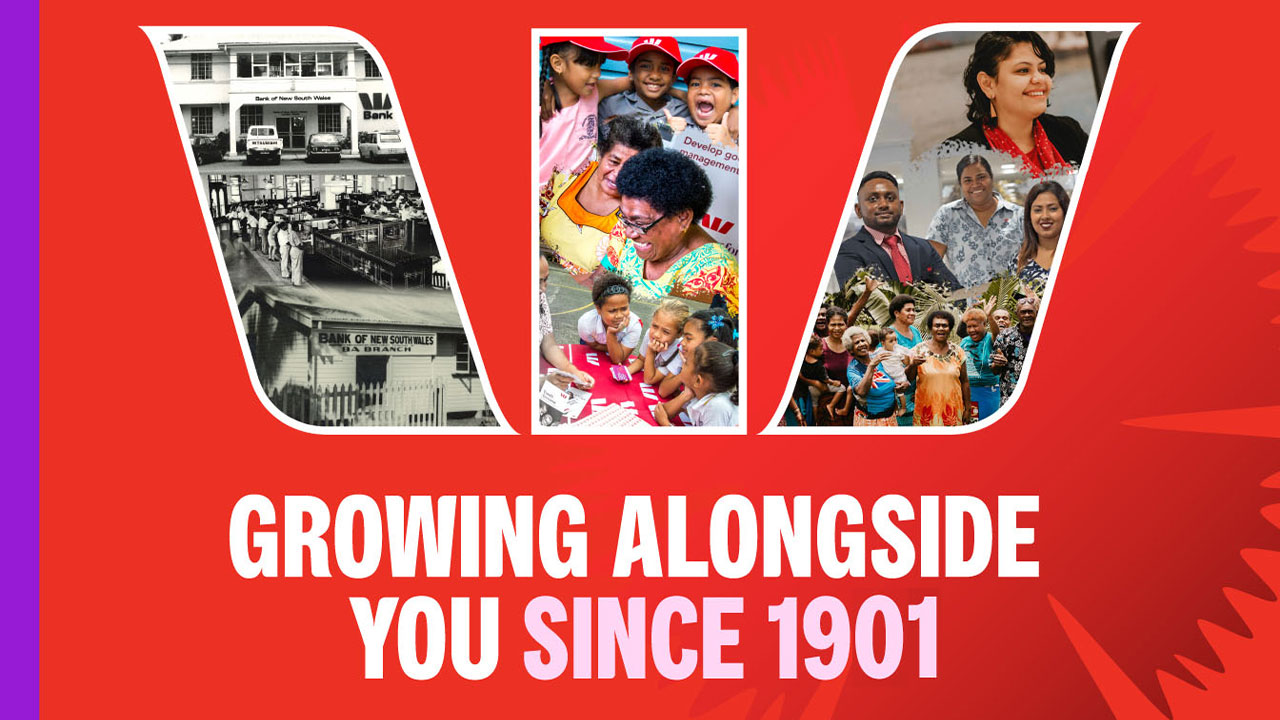 [Source: Westpac]
Westpac Group has today announced it will retain its Pacific business which comprises of Westpac Fiji and Westpac PNG.
In a statement the Bank says it will continue to grow alongside its customers and the economies of Fiji and Papua New Guinea.
Westpac had announced in 2020 that it will sell its Pacific business as part of its strategy to simplify its operations and focus on banking in Australia and New Zealand.
Article continues after advertisement
Westpac says it believes it has a great role to play in this region with their ability to be a strong, stable and trusted financial partner in the Pacific.
Westpac Pacific Managing Director, Damien MacRae, says the Bank has proudly supported Fiji's and PNGs economic growth and development for more than a century and they are well placed to continue this support.
MacRae says the decision means Westpac will continue to support the local economies and local business, improve digital and service capabilities for customers and deliver important community programs in financial literacy and education.
Westpac Fiji Chief Executive, Shane Smith says they've been a part of Fiji's history and will proudly continue supporting customers and businesses to grow and succeed into the future.
Smith says Westpac Group's decision to retain the business is a vote of confidence in the future of Fiji.
Meanwhile, the Fijian Government has welcomed this announcement.
Finance Minister, Professor Biman Prasad says Westpac has played a critical role in Fiji's economic development with 123 years of operations.
Prasad says the decision to maintain its presence in Fiji reaffirms the bank's confidence in the country.
He says the government looks forward to enhancing its partnership with Westpac Fiji to further support financial intermediation, banking sector development, financial inclusion, and overall economic progress.