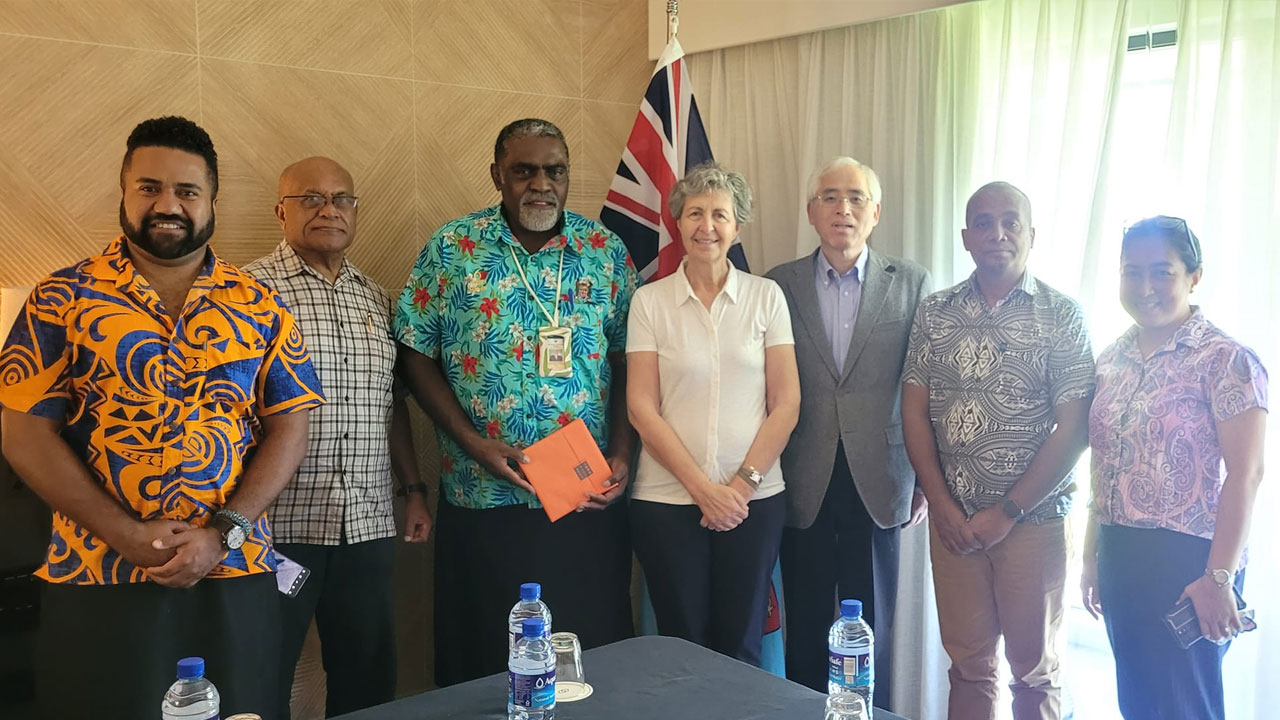 [Source: Ministry of Agriculture and Waterways Fiji/ Facebook]
There is a need to solve issues related to animal health and production in Fiji and the region.
This was highlighted by Assistant Minister for Agriculture Tomasi Tunabuna during his bilateral meeting with Director General of the World Organization for Animal Health Dr. Monique Eliot last week.
Dr. Eliot recommended that the Ministry discuss the issues with the WOAH team during the Performance of Veterinary Services Pathway Orientation Training, which will be held in Nadi at the end of this month.
Article continues after advertisement
The Director General said that it will be the opportune time to further discuss and make a proposed plan to address priority issues in the veterinary sector of Fiji.