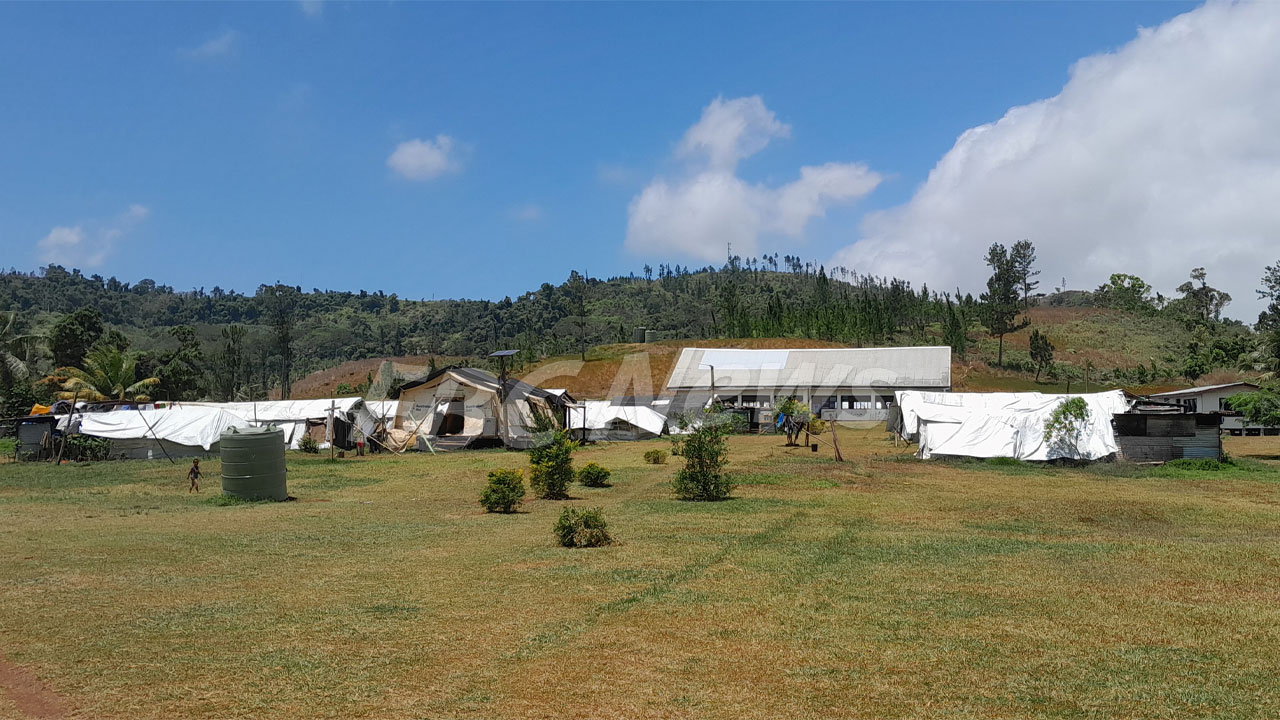 About 300 villagers of Nabavatu, Dreketi in Macuata will have to live in tents for a little longer as they are waiting to relocate to a new site.
The Ministry of Lands and Mineral Resources is still carrying out the geotech survey on the land identified for the villagers to relocate to.
The villagers have lived in tents for almost three years after their old village site was declared uninhabitable due to a landslip during Tropical Cyclone Ana in 2021.
Article continues after advertisement
Minister, Filimoni Vosarogo says in the next two to three months, the survey will be complete and they will be able to determine if the land is habitable.
"Ministry's geotechnical people are going to come on board and do what is necessary to confirm whether the relocation to that piece of land is good or not. Around that area, you are going to be very careful about… moving people because the place where the village presently sits has a lot of groundwater underneath the surface."
Vosarogo says they have to be cautious about the relocation, as it is not an easy task to shift people from their point of origin.
Turaga Ni Koro, Viliame Naibono, acknowledges the ongoing efforts in their relocation but highlights their fear for security and safety as the tents continue to deteriorate due to the adverse weather conditions.
Naibono says the government's and stakeholders' swift action on the relocation will help restore stability among the villagers.
About 60 families are sharing tents at the Assemblies of God Church compound in Dreketi, Macuata, with about five families living in one tent.