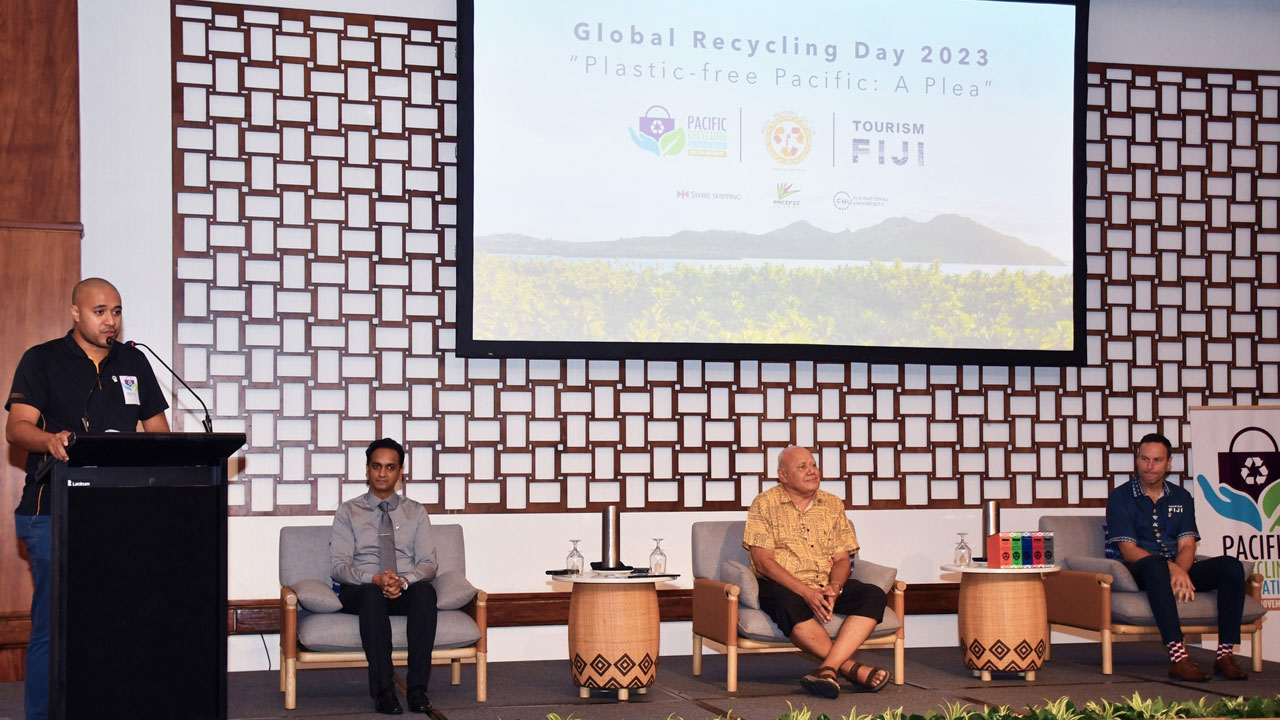 [Source: Pacific Recycling Foundation/ Facebook]
Around 90,000 metric tons of waste are generated annually between the Korovou and Lami corridors at the Naboro Landfill annually, says the Department of Environment's Principal Environment Officer Kavnil Lal.
Lal highlighted this during a roundtable discussion on "mindset and behavior towards recycling".
He says there needs to be a stock take on the amount of waste generated by a small country like Fiji.
Article continues after advertisement
"So it is about making choices. I think for long we have been of the opinion that resources are endless and we can take as much as we want and it does not impact the environment, or maybe my actions do not impact the environment; it's only the others actions that are impacting the environment, and we are not taking that personally, saying that my actions matter."
Lal believes that there is a need for collective action to tackle waste management.
"We play a regulator role, and as much as we play a regulator role, we want to work with the relevant stakeholders, and I want it on record that having tourism Fiji, one of those partners, come on board here, I think it is a classic example of the stakeholders we need on board."
The roundtable discussion is in the lead-up to Global Recycling Day today, organized by the Pacific Recycling Foundation.