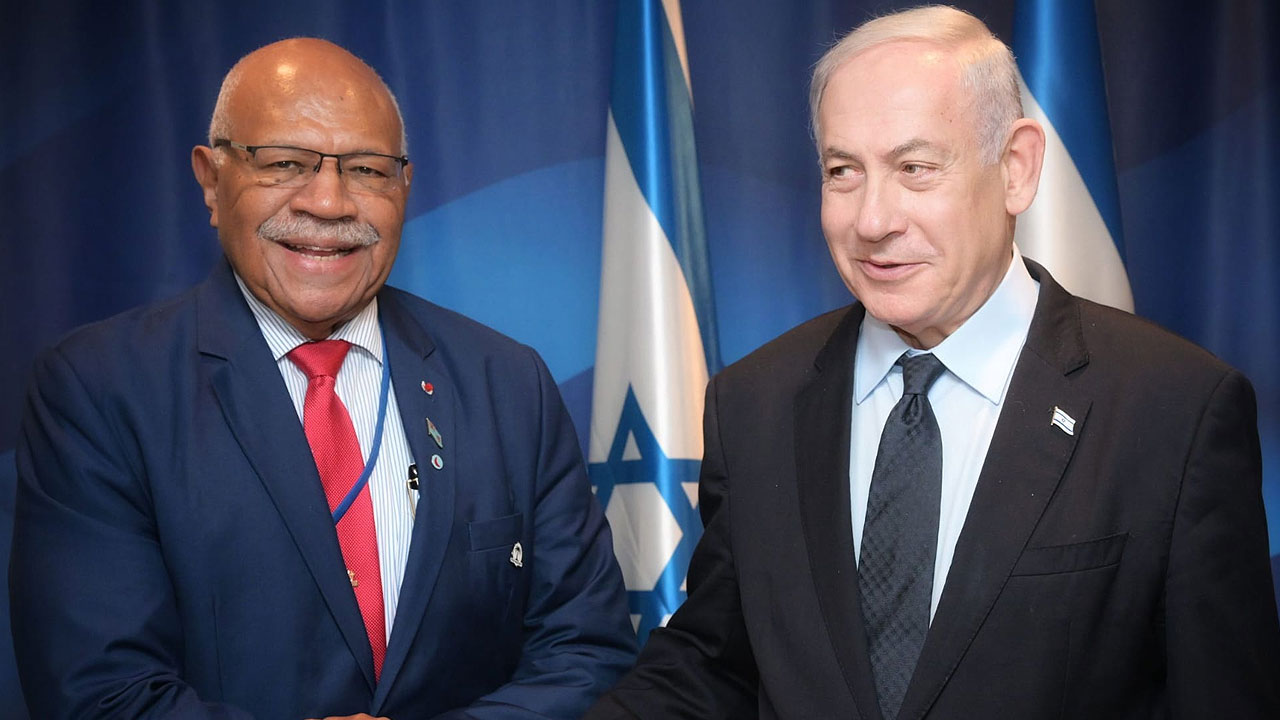 Prime Minister Sitiveni Rabuka (left), Prime Minister of Israel H.E. Benjamin Netanyahu. [Source: Fiji Government/ Facebook]
Fiji is actively exploring opportunities for collaboration with the Israeli private sector in key areas such as agriculture, renewable energy, technology, and small and medium enterprises.
Prime Minister Sitiveni Rabuka highlighted this while meeting with Israeli counterpart Benjamin Netanyahu along with fellow Pacific leaders on the fringes of the United Nations General Assembly in New York.
The meeting marks a significant step in strengthening the bonds of friendship and cooperation between Fiji and Israel.
Article continues after advertisement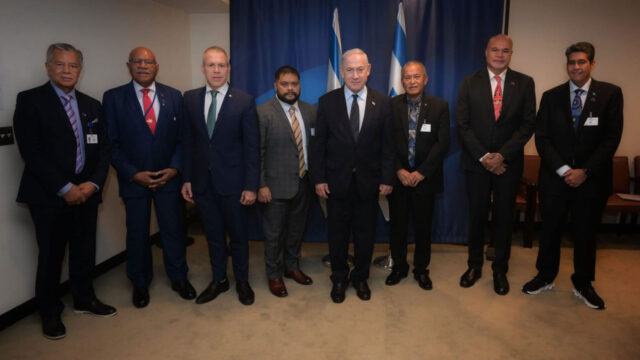 [Source: Fiji Government/ Facebook]
During the meeting, Prime Minister Rabuka expressed his gratitude to Prime Minister Netanyahu for extending the invitation and congratulated him on his impressive achievements since returning to office following successful elections.
He also shared his deep personal connection to Israel, not only as a Christian but as a peacekeeper who served in the region for several years.
Rabuka commended Israel's leadership as one of the most resilient and technologically advanced nations with innovative industries.
Prime Minister Rabuka confirmed Fiji's intention to establish its first embassy in Israel.