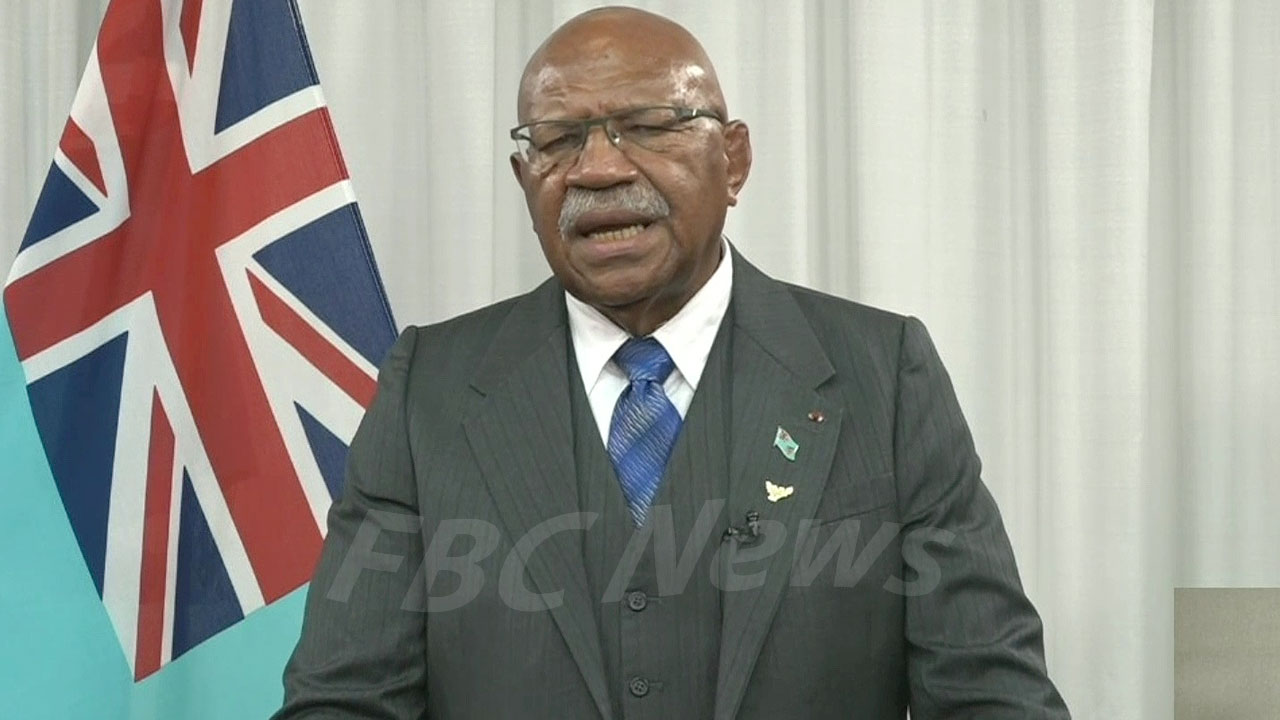 Prime Minister Sitiveni Rabuka
Prime Minister Sitiveni Rabuka has called on Opposition Leader Voreqe Bainimarama to provide specific information to support his claim or prepare to face the consequences under the law.
In an address to the nation, Rabuka says Bainimarama posted on his Facebook page an explicit message claiming violence was directed at a certain community.
Bainimarama had stated that they received reports of certain matters that are taking place in Government and that are detrimental to the Constitution, rule of law and good governance.
Article continues after advertisement
Bainimarama has further claimed that multiple Fijians have directly and/or indirectly approached them for assistance in seeking redress against the repressive and oppressive conduct that the new coalition Government has continued to display since taking office.
He further alleged that many Fijians and their families are living in fear of losing their jobs, many are concerned with the ineffective and inefficient delivery of Government services and in particular, its inability to attend to the recent floods.
In response, Sitiveni Rabuka says neither of these worked, as these claims by Bainimarama were widely ridiculed and dismissed by the public.
Rabuka says people everywhere continue to celebrate the end of dictatorship and the rebirth of democracy.
"He has not withdrawn any of his inciteful remarks nor his insistence that multiple Fijian are asking him for help. I challenge him today to provide evidence for everything that he is claiming. Can he tell us in which part of Fiji the persecution is happening? How many people are affected?"
Rabuka claims Bainimarama also supported former Attorney General Aiyaz Sayed-Khaiyum with public utterances.
Rabuka says the coalition government, on behalf of the people, demands that Bainimarama provide specific details of reports that he has received that the government has acted unconstitutionally, contrary to the rule of law, and in violation of good governance.
The Prime Minister says if Bainimarama fails to provide evidence, then he and those with whom he worked should prepare to face the consequences under the law.
FBC News has sent questions to FijiFirst on this matter.