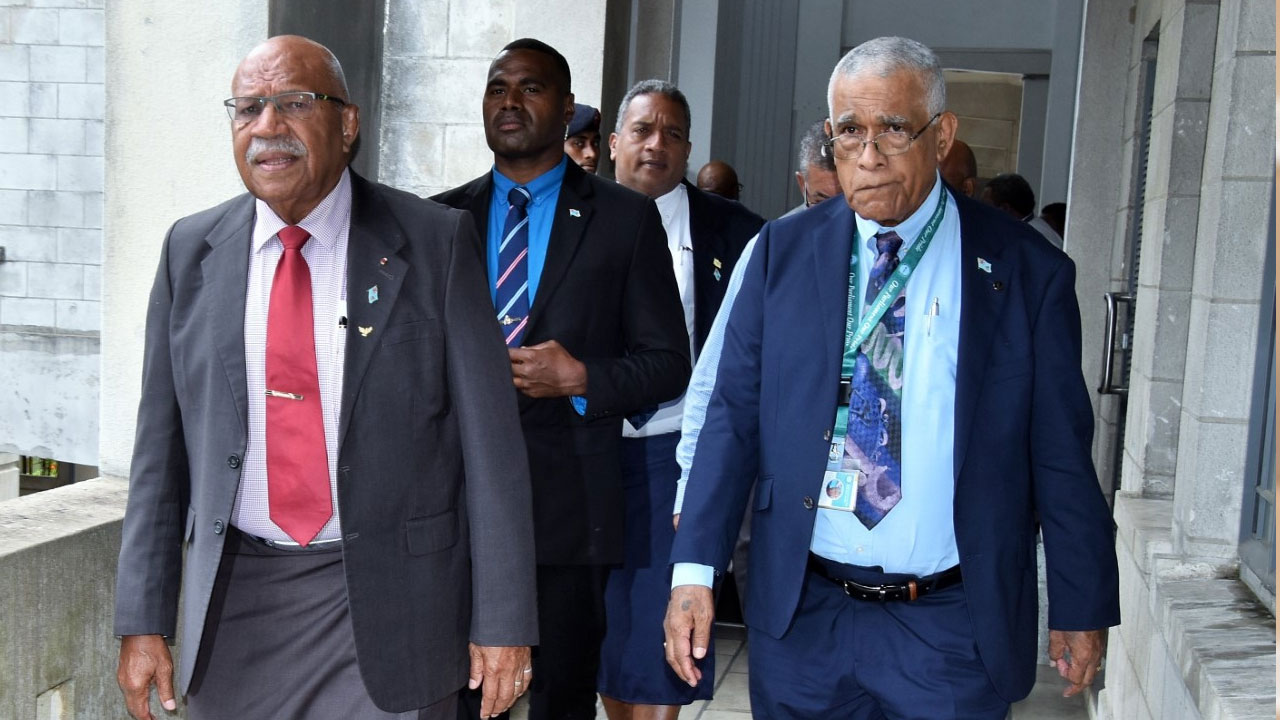 [Photo: Supplied]
Prime Minister Sitiveni Rabuka says he is treading carefully and wisely in his leadership of the nation.
He made the remarks while being accorded Traditional Welcome at the Parliament Complex yesterday by Parliament Speaker, Ratu Naiqama Lalabalavu, the Secretary General to Parliament, and the staff.
Rabuka reminded the staff that the Speaker of the Parliament and himself were voted into office by the power of one vote.
Article continues after advertisement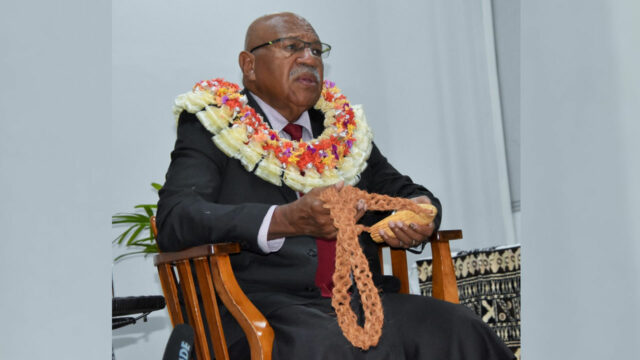 [Photo: Supplied]
"When you're voted in by the power of one vote, then you realize you carry the half plus that have voted for you and the nearly half that didn't vote for you. That weighs you down, makes you aware of the heavy responsibility for having to lead the nation, knowing that almost half did not vote for you."
Rabuka, who led the nation from 1992 to 1999, says the task will be difficult this time.
"I had to be very careful in the selection of those that will help me run this nation for the next four years. It will not be easy. I have done it before, and it's not going easy. It's not easier than the last two. More and more difficult, the problems of the world have been compounded by the various factors that have affected the socio political networking and the socio political composition of the world we live in, global, regional and national."
He reminded the staff that the Leader of the Opposition was to be provided with all the necessary support to properly carry out the functions of that Office.
He stressed that such support should address some of the difficulties that he and the Speaker faced when they were Opposition leaders in the previous Parliament.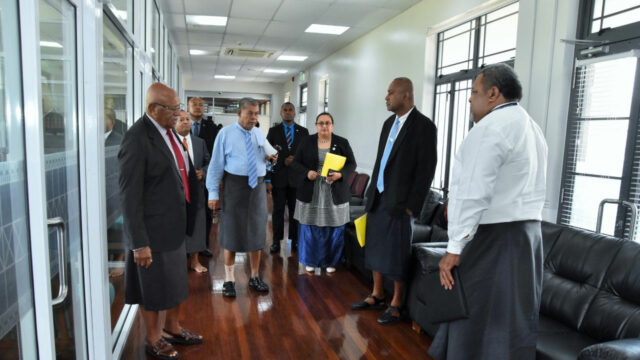 [Photo: Supplied]