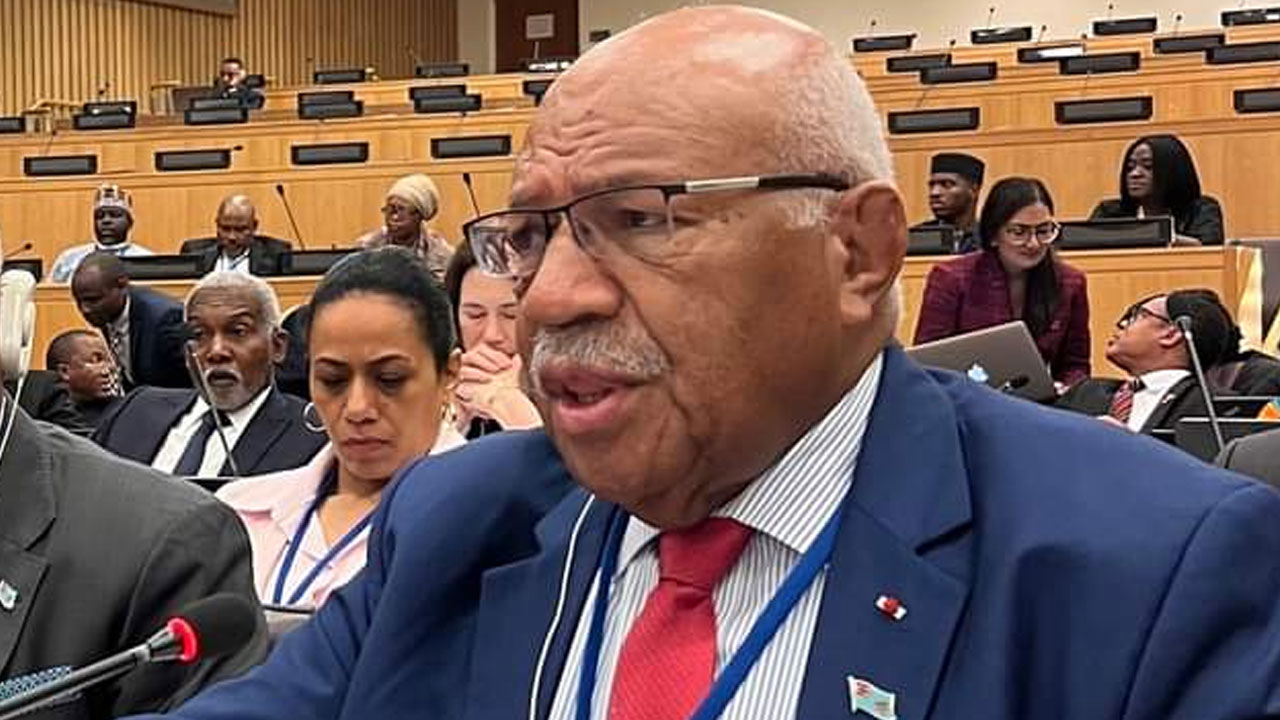 Prime Minister Sitiveni Rabuka [Source: Fiji Government/Facebook]
It is time that we must consider the Pacific as a zone of peace.
Prime Minister Sitiveni Rabuka highlighted this while delivering his address at the UN General Assembly in New York.
He says peace and security are fundamental for sustainable development and Fiji will continue to uphold global peace and security.
Article continues after advertisement
"We are committed to the Secretary-General's 'New Agenda for Peace' which outlines a vision for multilateral efforts based on international law, for a world in transition."
Rabuka says Pacific Forum leaders have issued a new agenda for peace, consistent with the Boe Declaration on Regional Security, declaring the Pacific as a region of peace.
Delivered Fiji's national statement during the 78th Session of the UN General Assembly. Highlighted critical global issues and called for international cooperation and solidarity. 🇺🇳🇫🇯 pic.twitter.com/nV5Qh7HHWs

— Prime Minister Sitiveni Rabuka (@slrabuka) September 23, 2023
Meanwhile leaders of small island states have adopted a declaration that focuses on accelerating access to finance, phasing out of all inefficient fossil fuel subsidies, full operationalization of the Loss and Damage Fund and the scale up progress on transformative adaptation actions.
The Alliance of Small Island States Leaders Meeting included Assistant Minister for Finance Esrom Immanuel, Samoan Prime Minister Fiame Naomi Mata'afa and Kiribati President Taneti Maamau.