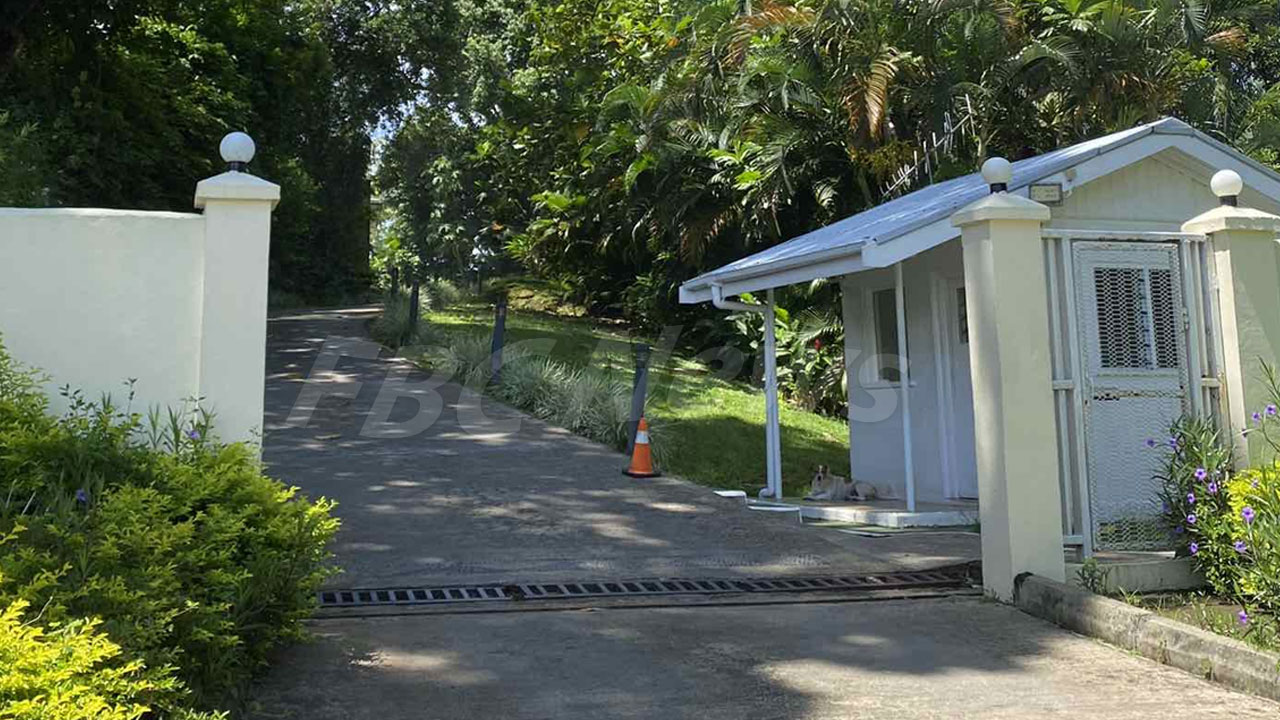 Pictured above is the entrance to the Prime Minister's residence. [File Photo]
Opposition Leader Voreqe Bainimarama has left the Prime Minister's official residence 48 days after the government was sworn in.
The Construction Implementation Unit confirms that Prime Minister Sitiveni Rabuka can move in as soon as next week as there is not much renovation work that needs to be done.
A team from the CIU is currently at the premises inspecting the property.
Article continues after advertisement
The CIU is a department that looks after the construction works of all government facilities under the Ministry of Finance.
Seru Tagicakibau, the Assistant Manager of Projects for the Construction Implementation Unit says they are waiting for representatives from the Office of the Prime Minister to inspect the property as well before handing them the keys.
"What we can say now is he has left the residence so nothing yet on the refurbishment."
Bainimarama had been using the Chief Justice's official residence as his home since 2019 while the official PM's residence next door was used for storage
Prior to this, he had been residing at the official PM's residence, a property that was renovated in 2017.
This residency had housed the PM Sitiveni Rabuka, Ratu Mara and Ratu Joni Madraiwiwi – the former Vice President.
Ratu Joni was forcefully removed from this same residency in 2006 during the Bainimarama military takeover.
Meanwhile, a team from the Office of the Prime Minister visited the official PM's residence this morning since the installation of the new coalition government.
Tagicakibau says currently the Office of the PM is trying to locate the keys for the 224 Sukuna Rd residence and has confirmed to return the keys by Monday.