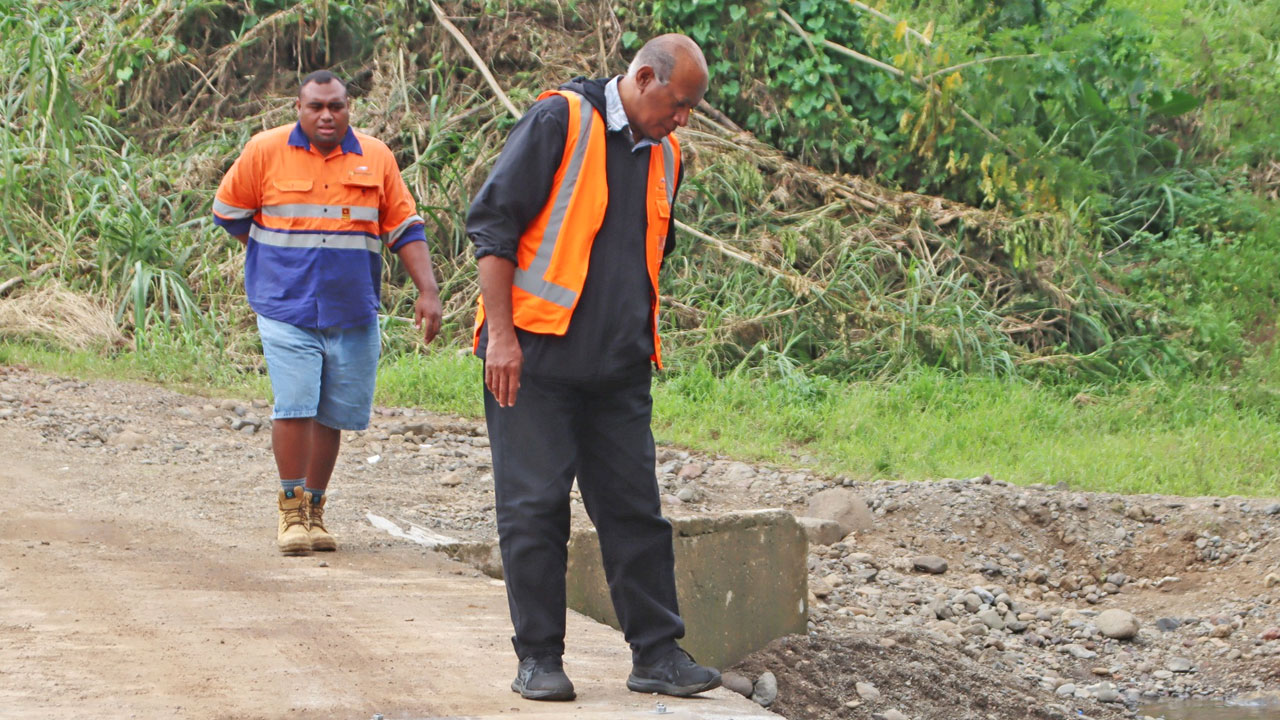 Ro Filipe visits flood affected areas.
The Minister for Public Works, Transport, and Meteorological Services, Ro Filipe Tuisawau, visited certain flood-affected infrastructures in Labasa yesterday.
This included the Lovelove crossing and the Konsami crossing in Bulileka, which is undergoing maintenance following heavy rain and flooding last week.
According to Ro Filipe, if the infrastructure is not maintained, it will deteriorate; thus, the ministry would ensure there is enough funding to maintain the infrastructure.
Article continues after advertisement
According to climate change estimates, the weather will worsen, so Ro Filipe believes that as a government, they need to prepare in terms of budgeting and other mitigations.
"With increased weather events, it will be good to re-look at it as a government in terms of mitigation and recovery and determine whether we need to set aside a separate sovereign fund rather than what we are doing now."
Fiji Roads Authority Chief Executive Kamal Prasad has shared similar sentiments.
Meanwhile, Ro Filipe also visited the Fiji Meteorological Service station in Vatunibale, Labasa, and the Water Authority of Fiji's Nasealevu Intake in Macuata.

[Source: Fiji Government / Facebook]