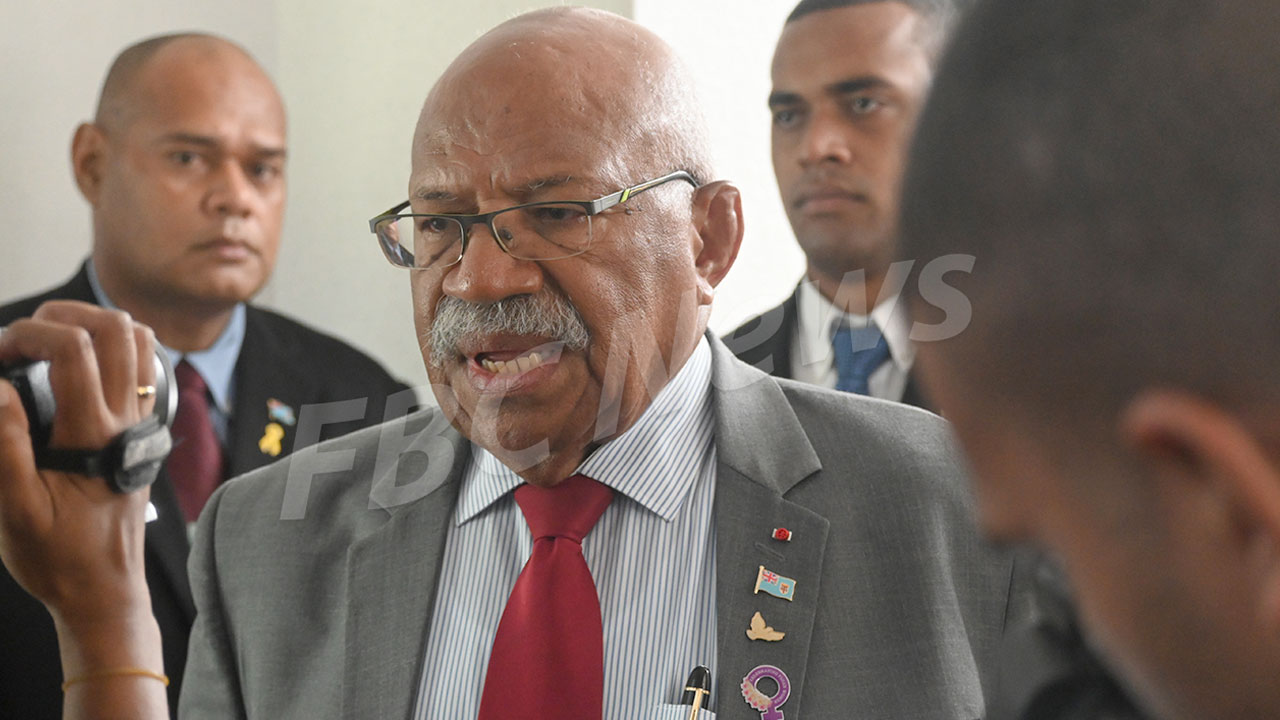 Prime Minister Sitiveni Rabuka.
Prime Minister Sitiveni Rabuka confirms he will look into the travel arrangements of minister's spouses.
This as concerns were raised about certain ministers who recently travelled with their spouses on an overseas mission to New Zealand.
Rabuka confirmed he only approved travel expenses for Ministers.
Article continues after advertisement
"When I approve travel it has been always the delegations made up of officials. In some cases spouses are allowed to travel at their own expenses."
Rabuka will probe the travel arrangements of spouses accompanying the Ministers overseas.
He adds that there were not any changes to this policy.
"I need to look at that more because normally the Heads of Government travel with their spouses for visits that take more than 4 days. So I do not know whether there has been a change in government policies, I'm not aware of that."
Media consultants at the Office of the Prime Minister stated that one of the Minister's spouses paid her own fare and did not attend any private or ministerial meetings.