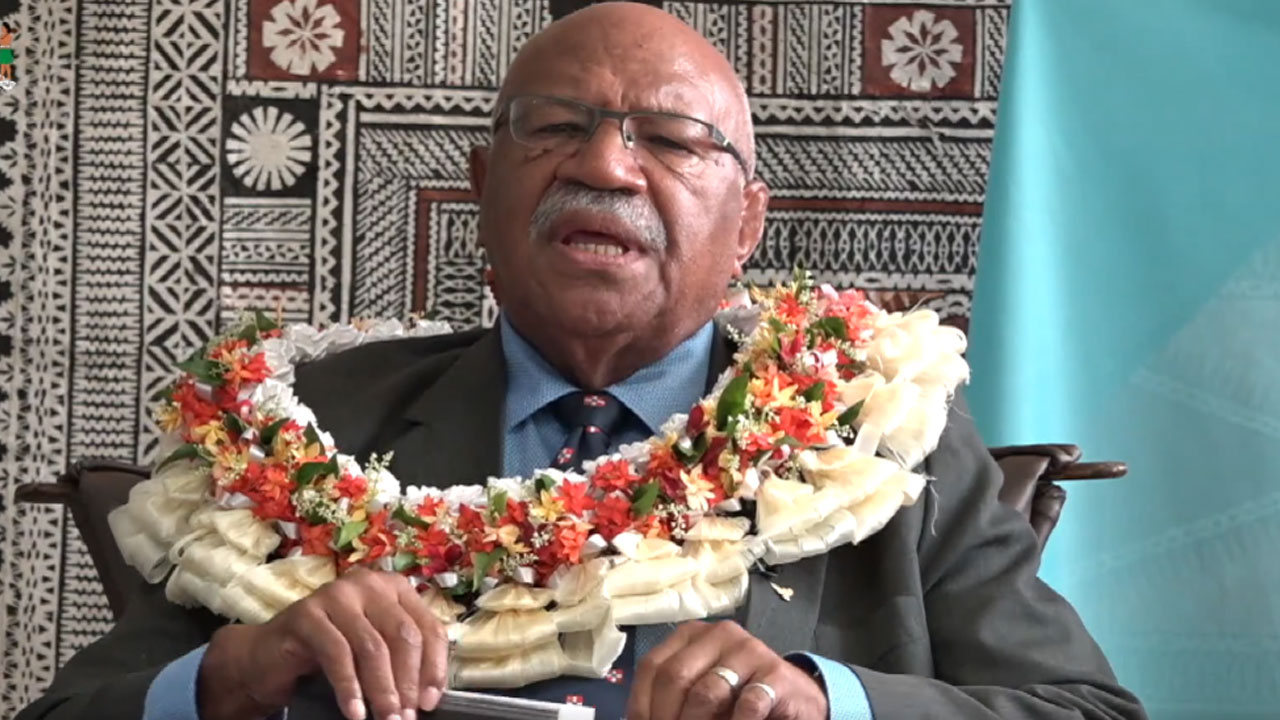 Prime Minister, Sitiveni Rabuka at the welcome ceremony as the Foreign Affairs Minister. [Source: Fiji Government]
Prime Minister Sitiveni Rabuka says they have finalized the Justice and Legal Services Commission.
Speaking to Fijian diplomats who served around the world during his traditional welcome ceremony as the Foreign Affairs Minister, Rabuka states that the Commission will recommend who is prerogative of mercy.
He further says that the commission will look at those who have been incarcerated for very long periods of time.
Article continues after advertisement
"It will be done by them. The government's responsibility is to set-up the machinery – they do it according to their rules and procedures. So that freedom and peace may grow in our country."
The Commission will be chaired by the Attorney-General as per the Constitution and will have four other members.
Section 119 (3) of the 2013 Constitution states, "On the petition of any convicted person, the commission may recommend that the President exercise a power of mercy by – (a) granting a free or conditional pardon to a person convicted of any offence; (b) postponing the carrying out of a punishment, either for a specific indeterminate period; or (c) remitting all or part of a punishment."