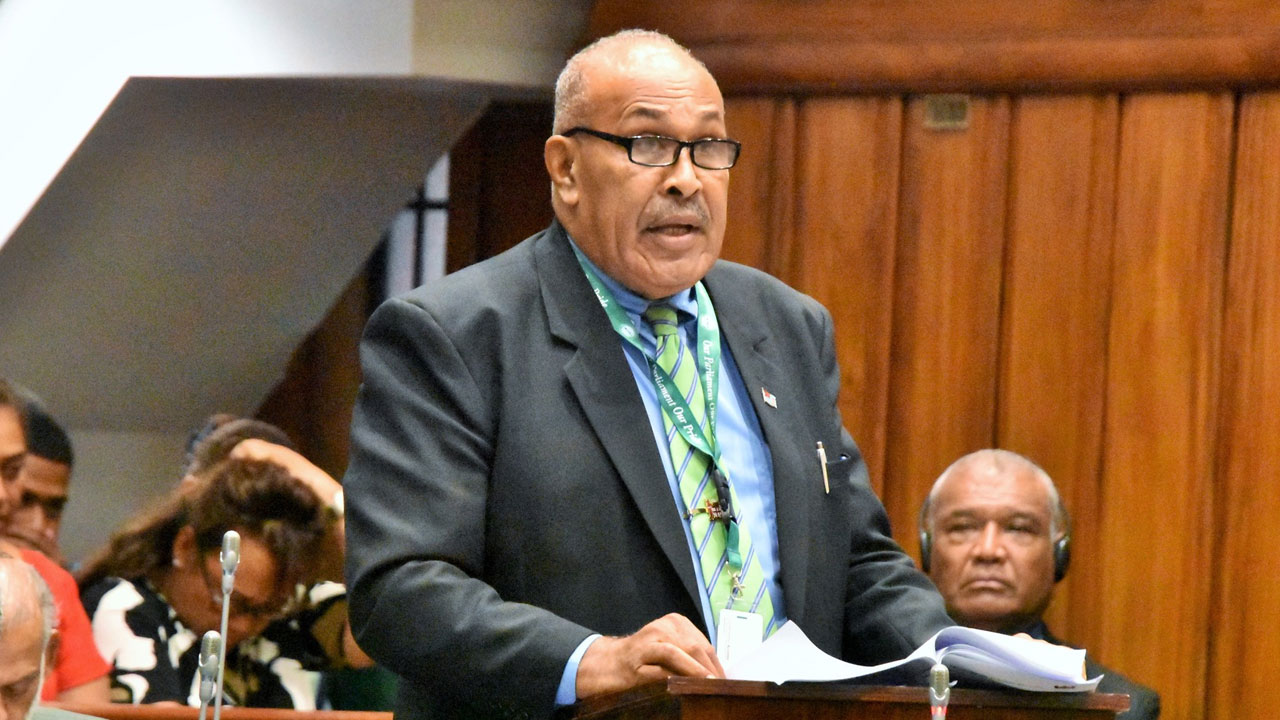 Minister for iTaukei Affairs Ifereimi Vasu [Source: Parliament of the Republic of Fiji]
Minister for iTaukei Affairs Ifereimi Vasu has indicated that institutional changes will be made to laws that safeguard the iTaukei.
In his address to Parliament, Vasu says the iTaukei will be consulted as the Ministry aims to improve service delivery, the economic position of the iTaukei, and lift living standards.
He also reassured that the Ministry will organize a forum for natural resource owners and users to dialogue as part of an inclusive approach, which the government will continue to do.
Article continues after advertisement
"We want them to tell us how can we better utilize our natural resources to improve our livelihood but we reassure this August house and those listening that we shall and we will overcome."
Other iTaukei institutions that will be reviewed include the iTaukei Lands and Fisheries Commission, the iTaukei Land Trust Board, the iTaukei Trust Fund Board, the Centre for Appropriate Technology and Development, and the strengthening of provincial, tikina, and village councils.