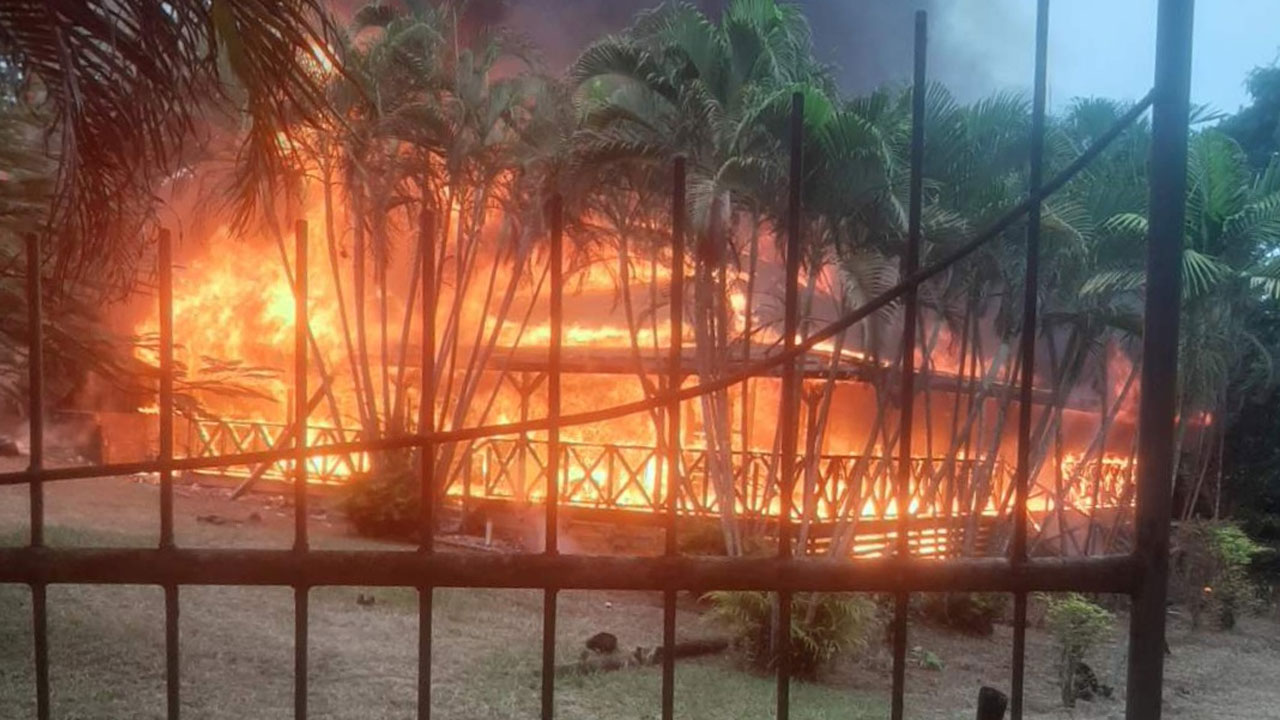 [Source: Supplied]
A 42-year-old man allegedly stabbed his partner and set fire to the home they were occupying in Saweni, Lautoka, this morning.
It is alleged that the suspect stabbed the victim during an argument, and later set fire to the house before fleeing the scene with their two children.
The owner of the home resides overseas.
Article continues after advertisement
A team of police officers is conducting a search for the suspect and their two children.
The National Fire Authority and investigation officers are at the scene.
The victim is admitted to Lautoka Hospital in stable condition.