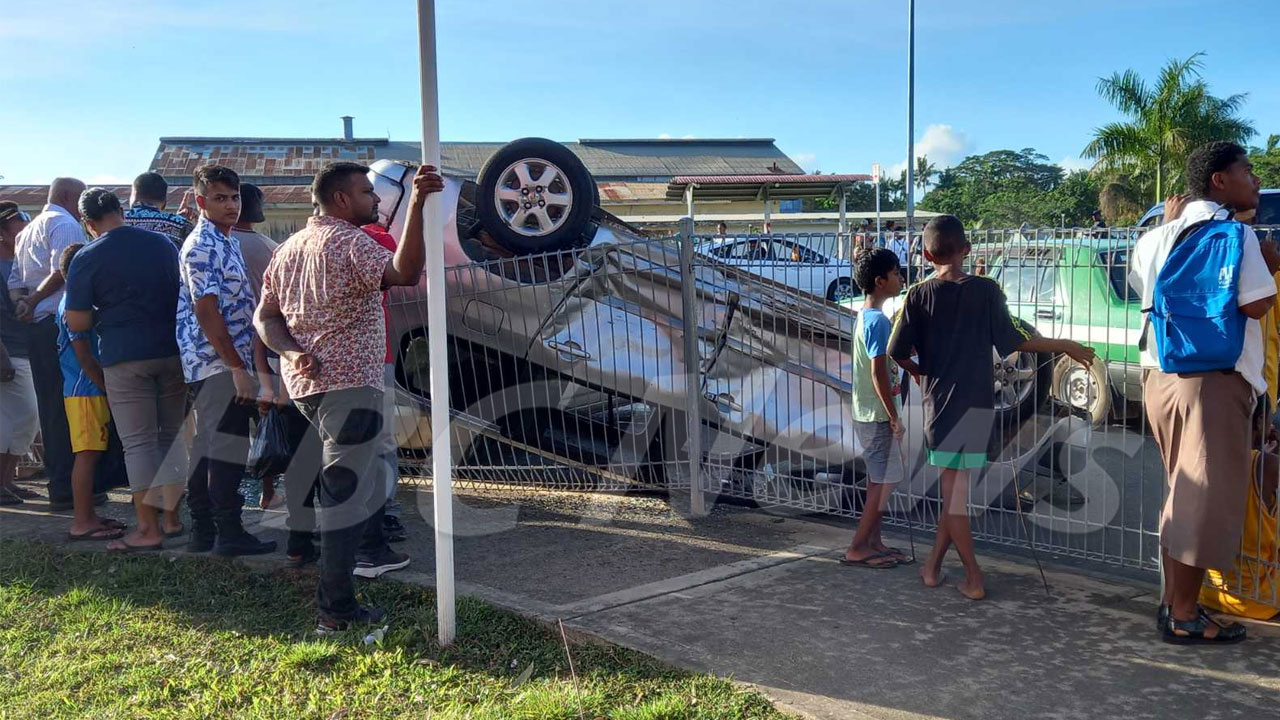 The accident in Namaka, Nadi last week
In the wake of a distressing surge in road accidents, the Land Transport Authority has taken immediate action by initiating a comprehensive audit and investigation of driving schools' performance and the license issuance process.
Board Chair, Inosi Kuridrani voiced deep concern over the increasing number of road accidents, emphasizing the need for urgent intervention as the road death toll currently stands at 72 compared to 38 for the same period last year.
Kuridrani says LTA is expected to get a clear understanding of the situation by early December.
Article continues after advertisement
"We are currently doing an audit regarding the issues of license and driving schools and some internal investigations regarding the issues of license where we can identify the loopholes and address it immediately."
Kuridrani acknowledged the possibility of weaknesses in the processes involving driving schools.
"I cannot rule out the fact that there should be some weaknesses in these areas of driving schools. Probably there's some knowing people and element of bribes. I cannot rule out that, but I'll wait for the investigations and can say further on that issue."
The Land Transport Authority assured the public that the LTA is committed to transparency and timely action.
The findings of the investigation are expected to provide valuable insights, enabling the LTA to implement targeted reforms and improvements.