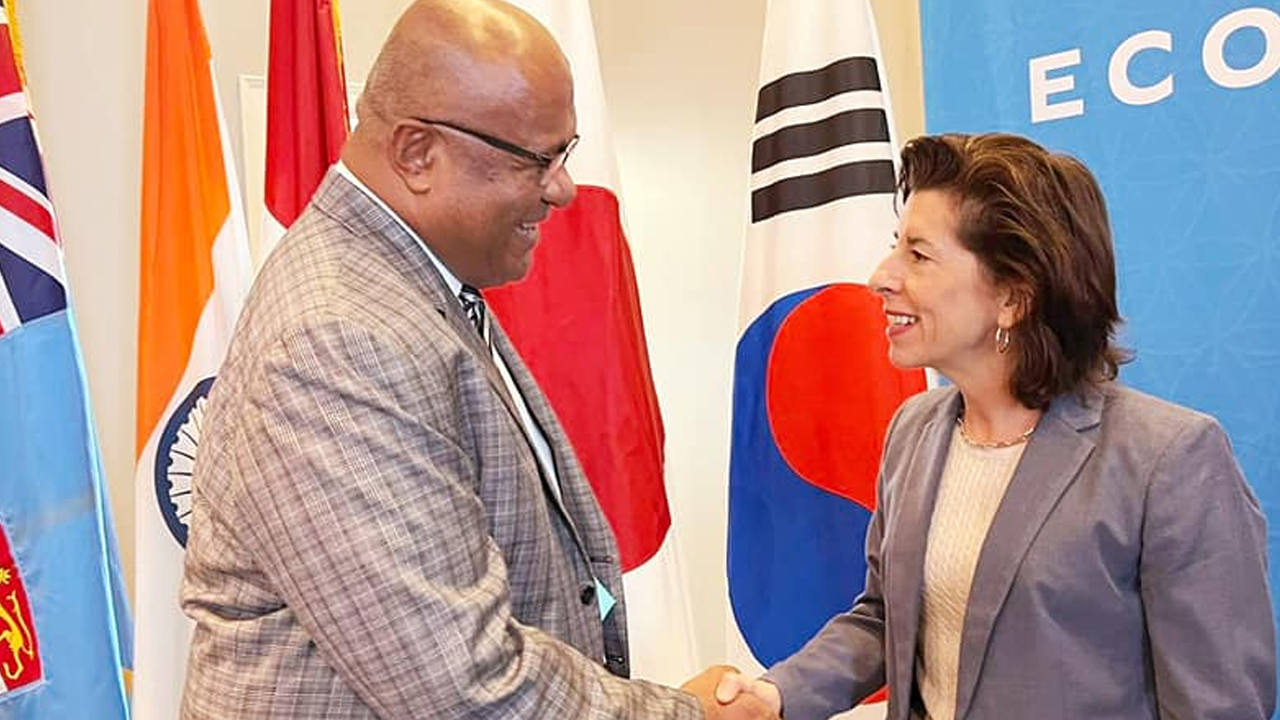 [ Source : Ministry of Trade, Co-operatives, SMEs and Communications/Facebook]
All parties to the Indo-Pacific Economic Framework for Prosperity (IPEF), including Fiji, will undertake the necessary steps, including further domestic consultations and a legal review, to prepare a final text of the proposed IPEF Supply Chain Agreement.
Deputy Prime Minister and Minister for Trade Manoa Kamikamica, together with his 13 fellow Ministers of the IPEF, announced the substantial conclusion of the negotiations of a first-of-its-kind international IPEF Supply Chain Agreement at the IPEF Ministerial Meeting in Detroit, Michigan.
Following the launch of IPEF in Tokyo, Japan, on May 23, 2022, the IPEF partners have worked constructively, including through four rounds of in-person negotiations, several virtual intersessional meetings, and numerous bilateral meetings.
Article continues after advertisement
Fiji's effort at a technical level is led by Fiji's Chief Negotiator, Permanent Secretary for Trade, Cooperatives, SME, and Communications Shaheen Ali, supported by senior officials from the government and Professor Chris Noonan, Fiji's Chief Technical Advisor.
Kamikamica confirms that once finalized, the proposed agreement will be subject to our normal domestic processes, including ratification by our Parliament.
The benefits of being part of IPEF mean that Fiji will be engaging with governments and businesses in IPEF partner countries to increase investment in critical sectors to build supply chain resilience, including physical and digital infrastructure, transportation, and workforce projects.
He adds that Fiji will also benefit from reduced risks from supply chain disruptions in times of global crises, technical assistance, and capacity building.