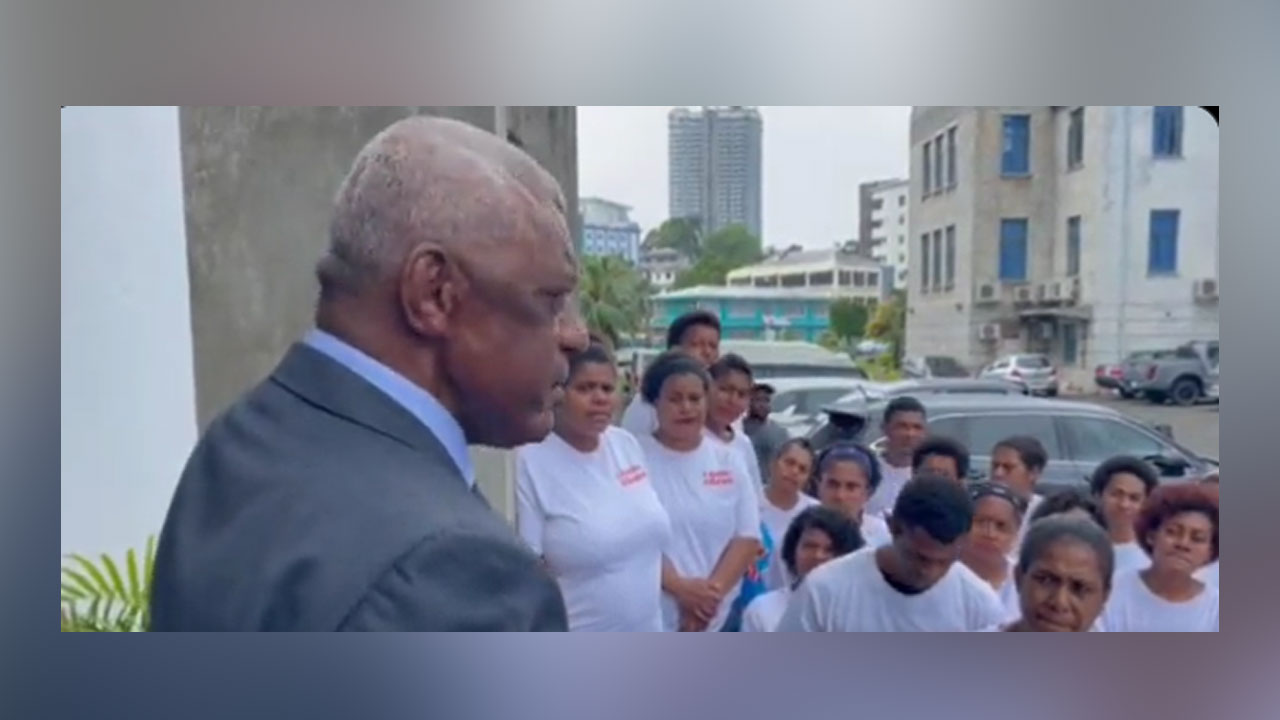 Home Affairs Minister Pio Tikoduadua confirms that he has received a petition from local workers of the Grace Road Group.
Tikoduadua has assured Fijians that the government's actions are not against Grace Road but the individuals named in the Interpol Red Notices and those wanted by the Korean Government.
Tikoduadua told the local workers that their concerns are important for him.
Article continues after advertisement
He says his duty is to uphold the law and that is his priority.
"We also recognize there are rights for everybody. And we take things seriously. The matter obviously is before the court, so I really can't say anything much more than I have said. My job only is to protect the law. Like I said earlier this is nothing to do with Grace Road. This is about a matter between the Government of Korea and the seven persons that they have recognized. "
The Home Affairs Minister says they have obligations under the relationships they have with other government.
Tikoduadua acknowledged the petition received and also thanked those Fijians who turned up at his office exercising their freedom of speech.
I want to confirm that this afternoon, I received a petition from Grace Road Personnel.

I want to assure all Fijians that our actions are not against Grace Road (The Company) but the individuals named in the Red Notices and those wanted by the Republic of Korea.

Thank you… pic.twitter.com/KU1AIz8Zfv

— Pio Tikoduadua (@piotikoduaduafj) September 13, 2023