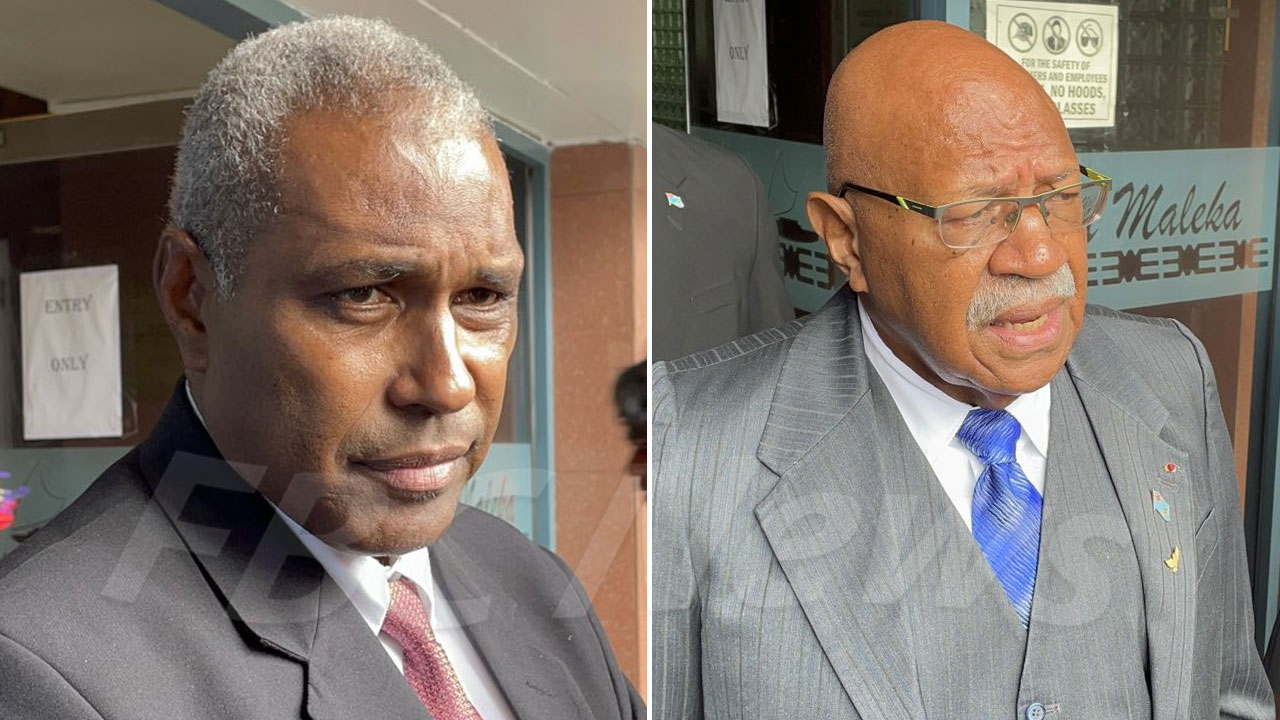 Attorney-General Siromi Turaga [left] and Prime Minister Sitiveni Rabuka
Prime Minister Sitiveni Rabuka says it will be unnatural for the Government to expect allegiance from the whole administration.
He said this was because some of them had worked with the previous government for the last 16 years and it would be impossible to expect them to switch their allegiance overnight.
However, Rabuka says they will need to exercise discipline.
Article continues after advertisement
"Well if we want to make appointments, the positions have to be vacated and if they are under contract, it will be vacated according to the terms of the contract-how much notice we give them, we either send them away on leave while we consider their cases or pay them a severance time in payment of lieu of notice."
Rabuka says some civil servants have maintained their positions as being apolitical and have been serving the people rather than serving the government of the day.
Attorney-General Siromi Turaga says he acknowledges the work done by the staff in his ministry.
"But again 16 years is a long time, not all staff that work here have served for 16 years. Some for 16 years, some for lesser, and because of the long tenure of FijiFirst, naturally there is a suspicion and we are going to deal with it. Let me be clear that we are going to follow due process."
Turaga says the Government does not want to take drastic steps to terminate officials as they will do this in accordance with the law.