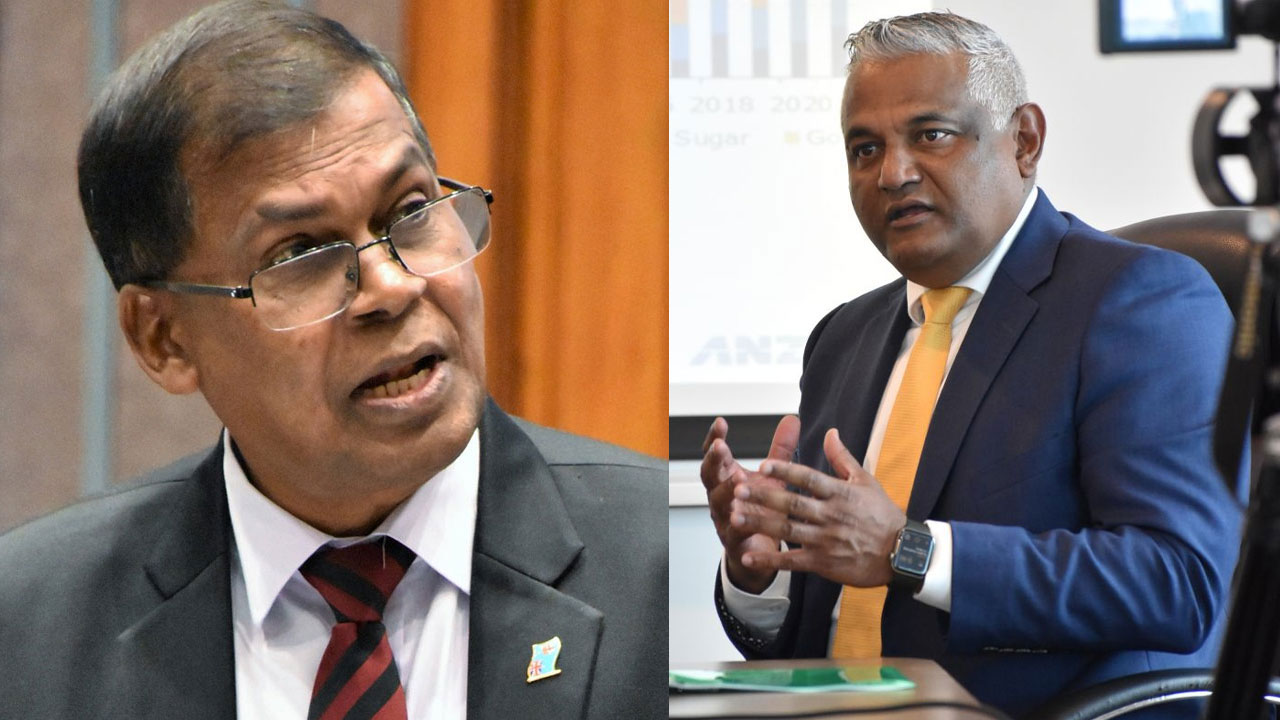 Finance Minister Professor Biman Prasad [left] and ANZ Bank's International Economist Kishti Sen
Finance Minister Professor Biman Prasad argues that ANZ Bank's International Economist Kishti Sen's inflation projection for 2023 is not only inaccurate but also has the potential to create misleading impressions among the public.
Speaking in Parliament today, Professor Prasad says ANZ should be careful when making such wild projections.
He adds the methodology used by ANZ was based on the gross value added of the retail trade sector.
Article continues after advertisement
"The gross value added, an expenditure as a proxy for CPI inflation is completely incorrect. It is completely incorrect and is not used anywhere in the world to measure inflation. And so the projection that it will be 13% is based on the wrong method."
Professor Prasad argues using that as a proxy for retail trade gross value added will be completely biased.
Meanwhile, ANZ Economist Kishti Sen raised concerns earlier this month about Fiji's inflation rate potentially reaching 13 percent by the end of this year.
Sen believes that the rising cost of living has left less money in the pockets of the average consumer than official numbers suggest.
He says there is an urgent need to update the components of the consumer price index and the weights to better align with present-day realities.