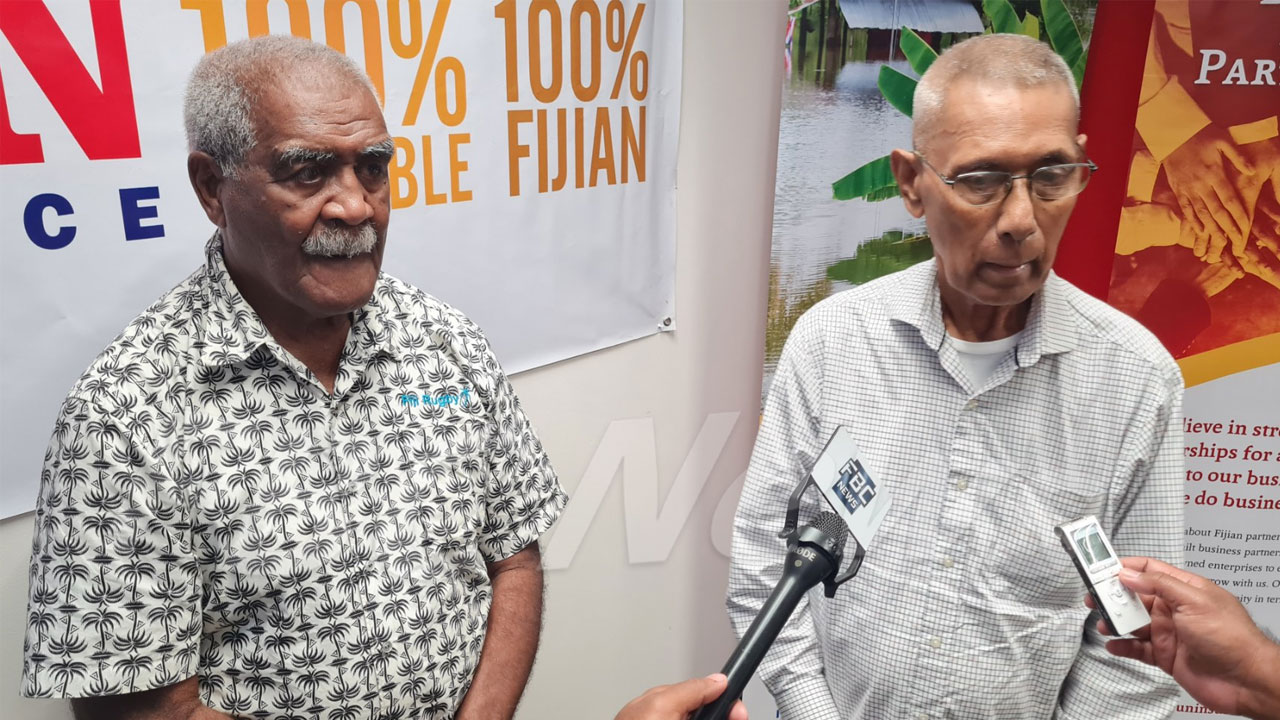 Rusiate Korovusere [left]
The Tailevu Dairy Farmers Cooperative Association Limited believes that investing in disaster preparedness and recovery is key for developing countries like Fiji.
Association interim chair, Rusiate Korovusere, says this is important considering the damage and loss caused by disasters and cyclones in the past.
The United Nations Capital Development Fund, the United Nations Office for Disaster Risk Reduction, and Sun Insurance yesterday launched the first-ever ex-ante parametric insurance product.
Article continues after advertisement
Korovusere says the insurance product will provide security for future tropical cyclones and natural disasters.
"We will look at who the shareholders are from that district, and then we will work out our formula to distribute the fund that will be paid out by the insurance company to those affected villages and shareholders."
Korovusere says the ex-ante parametric insurance will benefit more than 1, 400 dairy farmers who are members of the Cooperative.