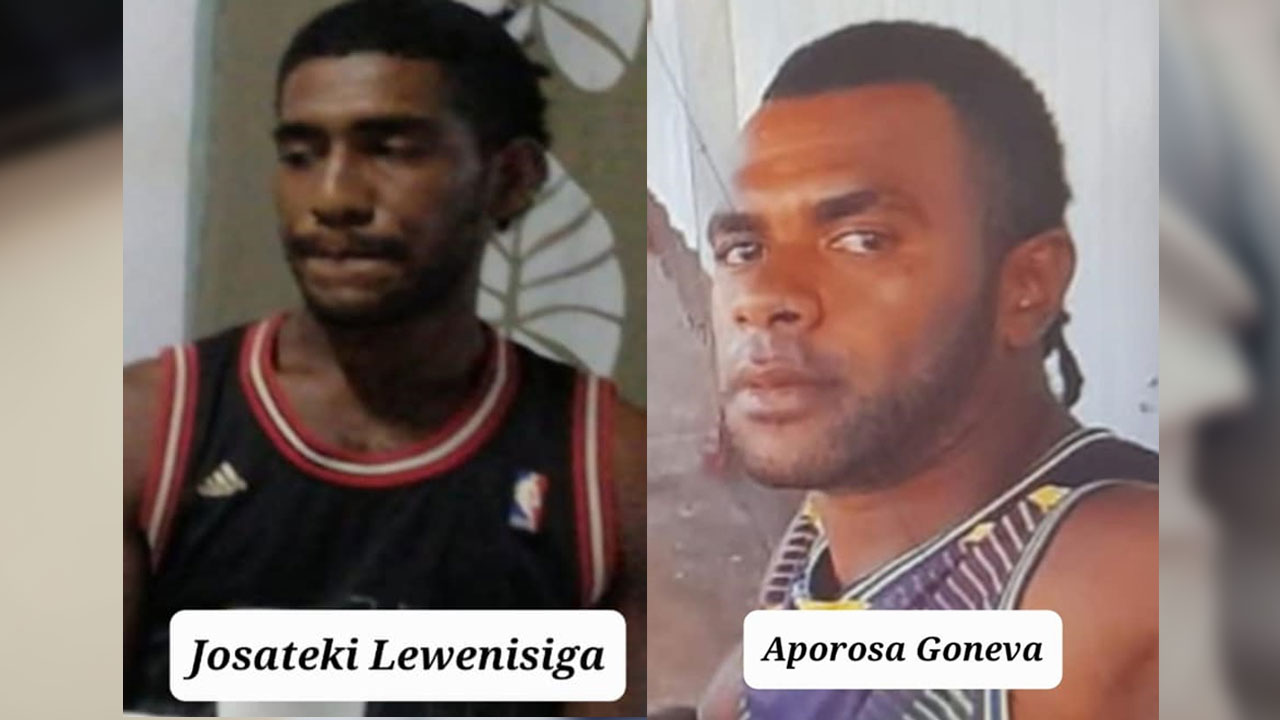 Josateki Lewenisiga and Aporosa Goneva.
Twenty-three-year-old Josateki Lewenisiga has been arrested and is back in Police custody.
Chief Operation Officer Acting Assistant Commissioner of Police Livai Driu said the hunt continues for 28-year-old Aporosa Goneva.
Police are urging members of the public Crime Stoppers Fiji on 919 to assist them in locating Goneva.
Article continues after advertisement