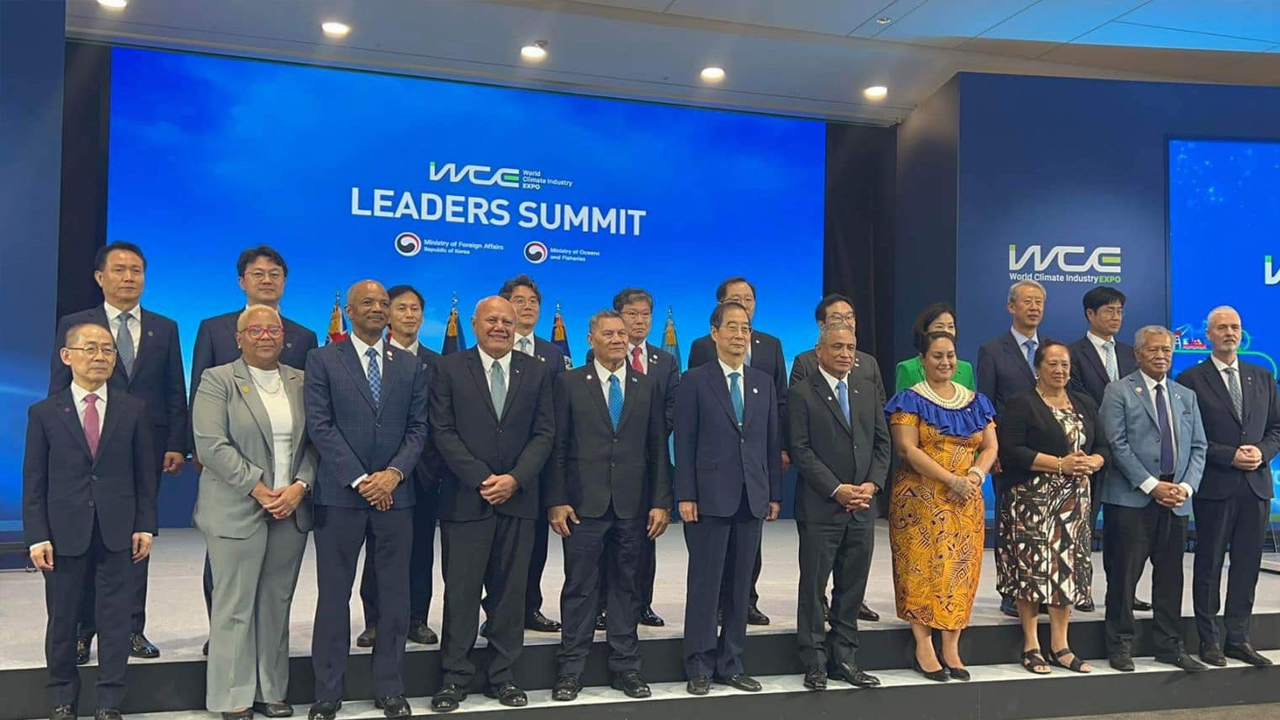 [Source: Fiji Government/Facebook]
Fiji took part in the 3rd World Climate Industry Expo in South Korea, which showcased the latest technologies and policies in the global climate environment and energy fields.
Based on the theme "Rising above the Climate Crisis towards Sustainable Prosperity," the Expo focused on a variety of new technologies to respond to the climate crisis.
Minister for Tourism, Viliame Gavoka, who led the Fiji delegation, reiterates Fiji's commitment to preserve the world's oceans.
Article continues after advertisement
Gavoka says this is one of the most important tasks Fiji has undertaken because its culture, traditions, values, and customs are interlinked with the ocean.
He emphasized on the need to maintain a clean and healthy ocean to ensure that the Blue Pacific Continent remains a pristine tourist destination.
Gavoka stresses Fiji will continue to be the leading voice for more climate ambition and action in the region and for climate-vulnerable countries everywhere.
Fiji has also signed and ratified the United Nations Conventions on the Law of the Sea, the Kyoto Protocol, and the Paris Agreement.