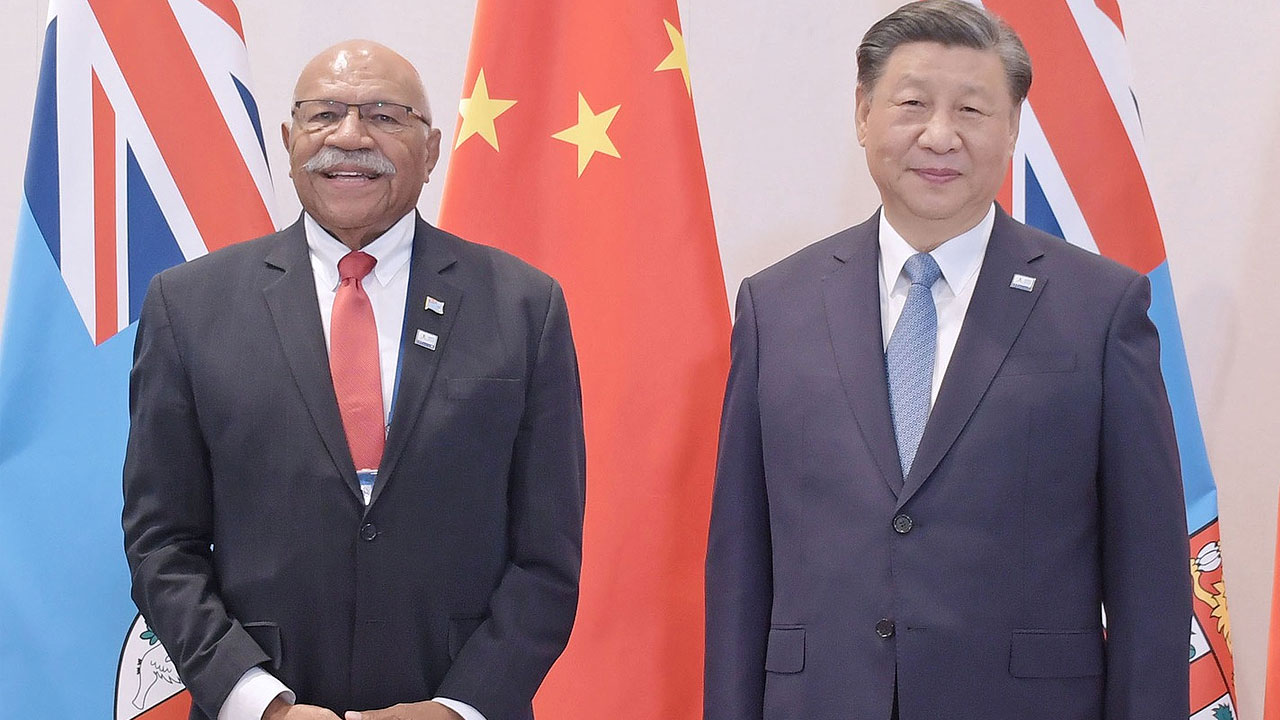 The recent meeting between Prime Minister Sitiveni Rabuka [left] and China's President Xi Jinping [Source: Fiji Government/Facebook]
China has denied having ambitions to overthrow world hegemony and restructure the current world order.
This response comes after the recent meeting between Prime Minister Sitiveni Rabuka and China's President Xi Jinping, which was labeled by Western media as China's way of using the Pacific to escalate its global ambitions.
Chinese Ambassador to Fiji Zhou Jian says its cooperation with the region is genuine.
Article continues after advertisement
Jian is challenging its geo-political competitors in the Pacific to score points by prioritizing the development of the greater Pacific region.
"If we really need to compete, let's see who provide more effective assistance to Pacific Island Countries, let's see who help Pacific Island countries shake off poverty and achieve development, let's see who'll build more roads, let's see who'll build more bridges, let's see who help more children to realize their university dreams. Let's compete with this."
Meanwhile, Prime Minister Rabuka discussed China's Belt and Road Initiative with Chinese President Xi Jinping during their inaugural bilateral meeting last week.
Jian reaffirmed President Xi's commitment to continuing its partnership with the Pacific.
"China has no hidden agenda, we just want to be a better China and when we're better we want to help other Pacific countries to achieve their dreams through win-win cooperation. This is what we're doing and will continue to do so."
Rabuka told Xi that the BRI aligned with Fiji's agenda, emphasizing the shared goals of policy coordination, infrastructure connectivity, trade facilitation, financial integration, and the unification of people from small island states like Fiji.
"We may be small, we may not have the power to influence the economies of the world but we enjoy a profile in international peace-keeping."
Prime Minister Rabuka expressed Fiji's solidarity with China's Global Security Initiative, aimed at constructing a diplomatic and security architecture through multilateral treaties, alliances, and institutions.