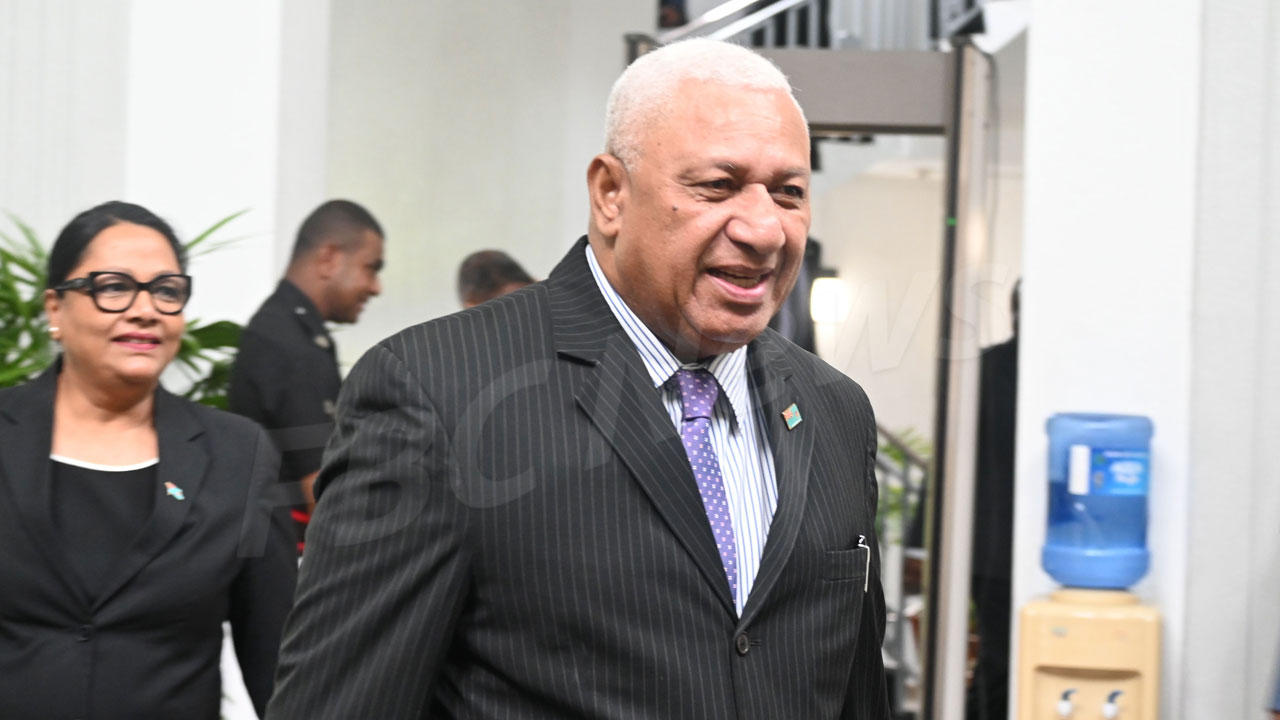 Opposition Leader Voreqe Bainimarama.
The Minister for Home Affairs Pio Tikoduadua is currently before the Parliament Privileges Committee in relation to his complaints against the Opposition Leader Voreqe Bainimarama.
It is understood Tikoduadua is fronting the committee about his complaint against Bainimarama.
Bainimarama is alleged to have breached the Standing Orders when he delivered his maiden speech on Monday.
Article continues after advertisement
The Opposition Leader stated that President Ratu Wiliame Katonivere has failed the Fijian people and will be remembered as the person who aided and abetted the most incompetent and divisive government.
Bainimarama is expected to appear before the committee this afternoon as well.
He is believed to be inside the Opposition chambers as the parliament session continues.