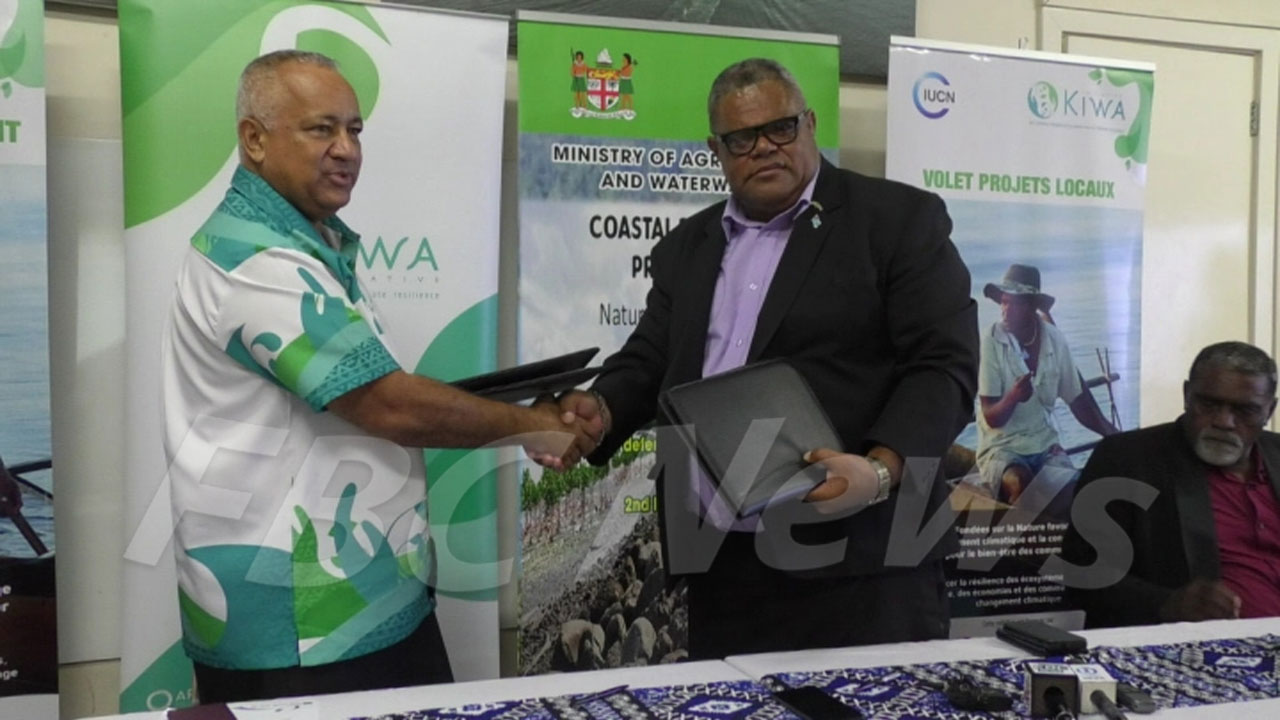 Six nature-based solution projects, valued at over $700,000, will be carried out in the country.
This has been made possible through the Ministry of Waterways signing an agreement with the International Union for Conservation of Nature through the KIWA initiative.
Speaking at the event, Minister for Agriculture and Waterways Vatimi Rayalu says this aims towards reducing the vulnerability of coastal communities through the provision of nature-based seawalls.
Article continues after advertisement
He says the support is timely as Fiji continues to be threatened by coastal erosion and extreme weather conditions.
"This is critical to minimizing the impact of increased coastal wave action by protecting human lives, protecting vital infrastructure, reversing biodiversity loss, increasing food security, and controlling pollution due to climate change-induced sea level rise and escalating severe climatic events."
Rayalu says this funding will rehabilitate approximately 1.6 kilometers of the vulnerable coast.