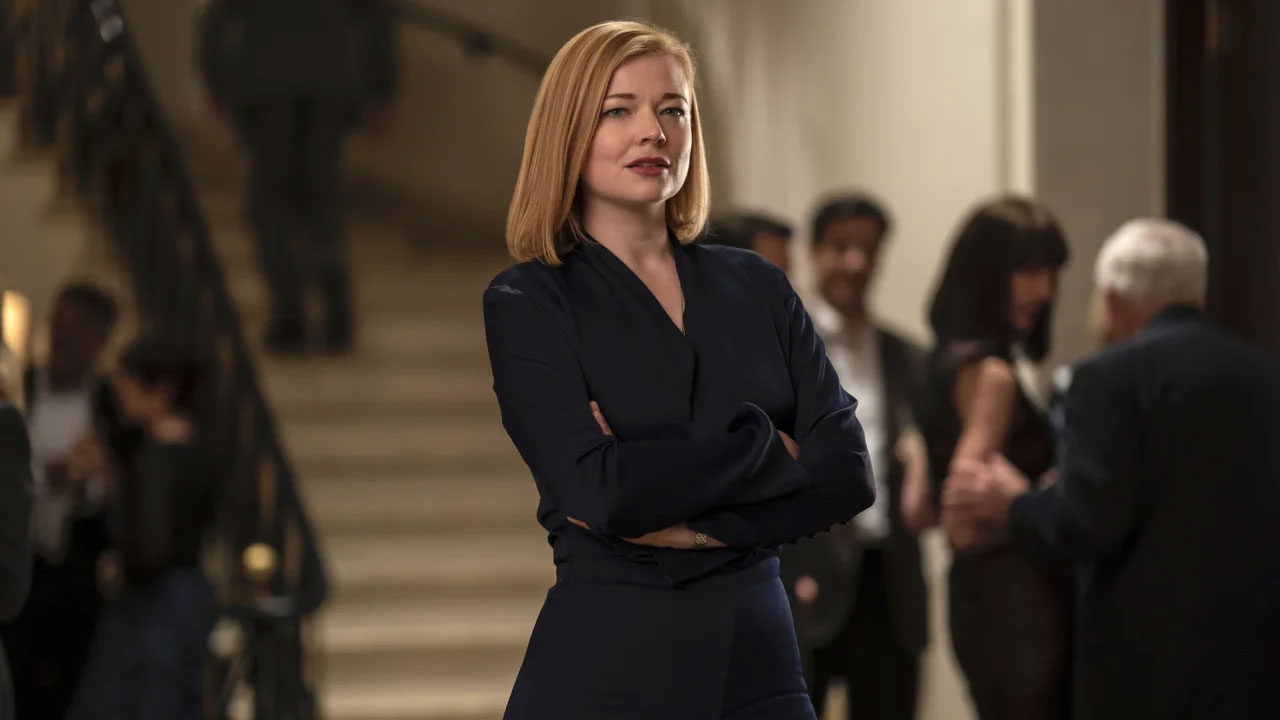 Sarah Snook in "Succession" Season 2. [Source: CNN Entertainment]
Well, if those two kids can't make it together, who can?
A lot happened in the season premiere of "Succession," kicking off the two-time Emmy-winning HBO show's final flight of episodes, including the ongoing feud between media mogul Logan Roy (Brian Cox) and three of his four children: Kendall (Jeremy Strong), Shiv (Sarah Snook) and Roman (Kieran Culkin). Things are so strained as the season begins that Logan's assistant and now out-of-the-closet girlfriend, Kerry (Zoe Winters), tried to arrange a birthday call between the trio and their dad, only to trigger an awkward negotiation about whether him texting an interest in talking to them would be sufficient.
The fact that the speculation last season about whether Logan and Kerry had actually become an item – the epitome of a May (or maybe March)-December romance – largely unfolded off screen in terms of confirmation reflects how effortlessly series creator Jesse Armstrong weaves in nods to the excesses of real-life media moguls without veering from his dramatic purpose, or the show's central conflicts.
Article continues after advertisement
Still, the major headlines from the episode involved Shiv and her husband Tom (Matthew Macfadyen), who after extracurricular flirtations and dalliances and discussion of an open marriage – plus the little matter of him betraying her in order to get into Logan's good graces – finally decided to call it quits.
Logan spent most of the episode prowling around like a caged animal, even cutting out early on his own birthday party.
As usual in the world of succession, the "new gen Roys," as Kendall referred to himself and his siblings, appear to be mismatched in a contest with their father, which didn't prevent them from thinking that they can take him on, raising the prospect of a Pierce bidding war.
There was a lot going on in this season opener, but the premiere's primary function involved setting the stage for the battles and challenges to come. If that wasn't wildly eventful other than the Shiv-Tom marital strife, stay tuned. Because to paraphrase Logan, when "Succession's" good, it's good.